It's time for something different.
It's time to REVIVE!
Sign in for the Whova REVIVE! Web App
Citygate Network member organizations have been holding the line, serving and protecting the poor and powerless in the worst pandemic in 100 years. Thank you! Your efforts continue to be applauded by many in the public eye. But within the ranks of missions and kindred ministries, we know anxiety remains high while energy levels have hit new lows. An abatement can't come soon enough.
We're praying that late spring and early summer will bring that promised reprieve from the apprehension and exhaustion that have become all too common. In faith, we're looking forward to a time not too far from now when we'll be able to get back together with colleagues and relax a bit—to refresh our spirits, replenish our energy, and renew our vision, all for the purpose of coming back to life. That is why we are calling this event REVIVE!
REVIVE! is scheduled for this coming September 1–4 in Naples, Florida, at the Naples Beach Hotel, right on the Gulf of Mexico. This serene setting with white sand beaches will go a long way in helping attendees achieve the goals we've put in place for this event.
You can think of REVIVE! as a cross between an Annual Conference, a CEO Summit, and a district gathering. There'll be something for everyone. But keep in mind that space will be limited. We will not have 1,000 people on site. We're curbing attendees at about 300. Also, we will have education on critical current topics, but not in 13 different tracks.
Finally, we'll have business members with us, but not our normal Exhibit Hall with 100 booths. There will be less than half that number but in a much more informal setting.
What will not be different is that we will still have encouraging, timely messages from God's Word, plus inspiring worship in song. And we will have testimonies from attendees—we've already heard some amazing ones—so we can rejoice together in what God has been doing in the hearts of people during this unique time in our history.
And for those who are already thinking about the future, we will have seminars and discussions about how the Coronavirus has possibly changed the way we need to approach accommodations, hospitality services, and programs. Out of crisis comes innovation. Join us for these rejuvenating conversations.
---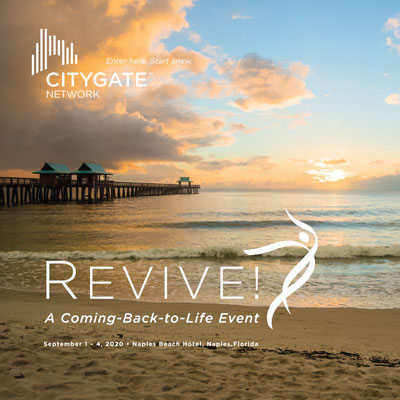 Access more information using the links above, or by reading the flipbook now.