AGRM president testifies on Capitol Hill about tax reform's effect on service to homeless, needy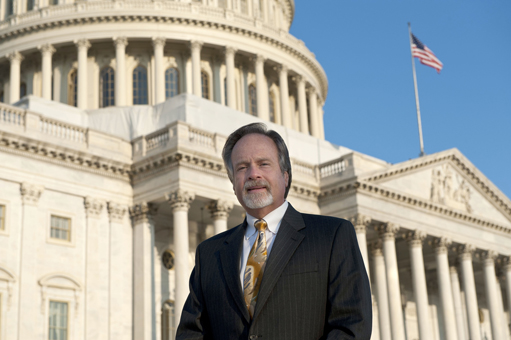 Colorado Springs, Colo. (Feb. 14, 2012) – The president of the Association of Gospel Rescue Missions (AGRM) pointed out today to a congressional committee that making way for private donations is critical for rescue missions'—and many other charities'—success. President John Ashmen was selected to testify before the Congressional Ways and Means Committee hearing on tax reform and charitable contributions.

This is the first time the committee has dedicated an entire hearing to formally address the issue. Ashmen's goal was to ensure policymakers have a clear understanding of what is at stake for gospel rescue missions—who serve millions of men, women, and children in deep need—if a long-standing tax incentive is not protected. Included in his testimony is a list of 37 rescue missions that provide services in the congressional districts represented by 24 members of the committee.
"We need congress to help institutions like rescue missions—and other organizations that do similar work—by adopting a 'do-no-harm' philosophy for charities whose lifeblood is donations," Ashmen said. "Ensuring that generous donations can continue to flow is, in fact, money found, not revenue lost. And it ensures that the poor and powerless among us can get the help and hope they so desperately need."
Ashmen has served as AGRM's president since 2007. He holds a bachelor's degree in Bible, with a social work emphasis, and a master's degree in organizational management. His writings have appeared in numerous books and journals, and on various Web sites, and he speaks and teaches ministry management and contemporary culture seminars around the world. His recent book is titled Invisible Neighbors.
Click here to access a photo of John Ashmen and his full testimony.
About AGRM: Celebrating 100 years in 2013, AGRM is North America's oldest and largest network of independent crisis shelters and rehabilitation centers, offering radical hospitality in the name of Jesus. With approximately 275 member missions, AGRM exists to proclaim the passion of Jesus toward the hungry, homeless, abused, and addicted, and to accelerate quality and effectiveness in member missions. Every year, AGRM members use 300,000 volunteers and 10,000 full-time staff to serve approximately 50 million meals, provide more than 20 million nights of lodging, distribute some 30 million pieces of clothing, graduate upwards of 20,000 people from addiction-recovery programs, and provide many additional valuable services. For more information, visit www.agrm.org or call (800) 4RESCUE.