Member Spotlight
New Life Mission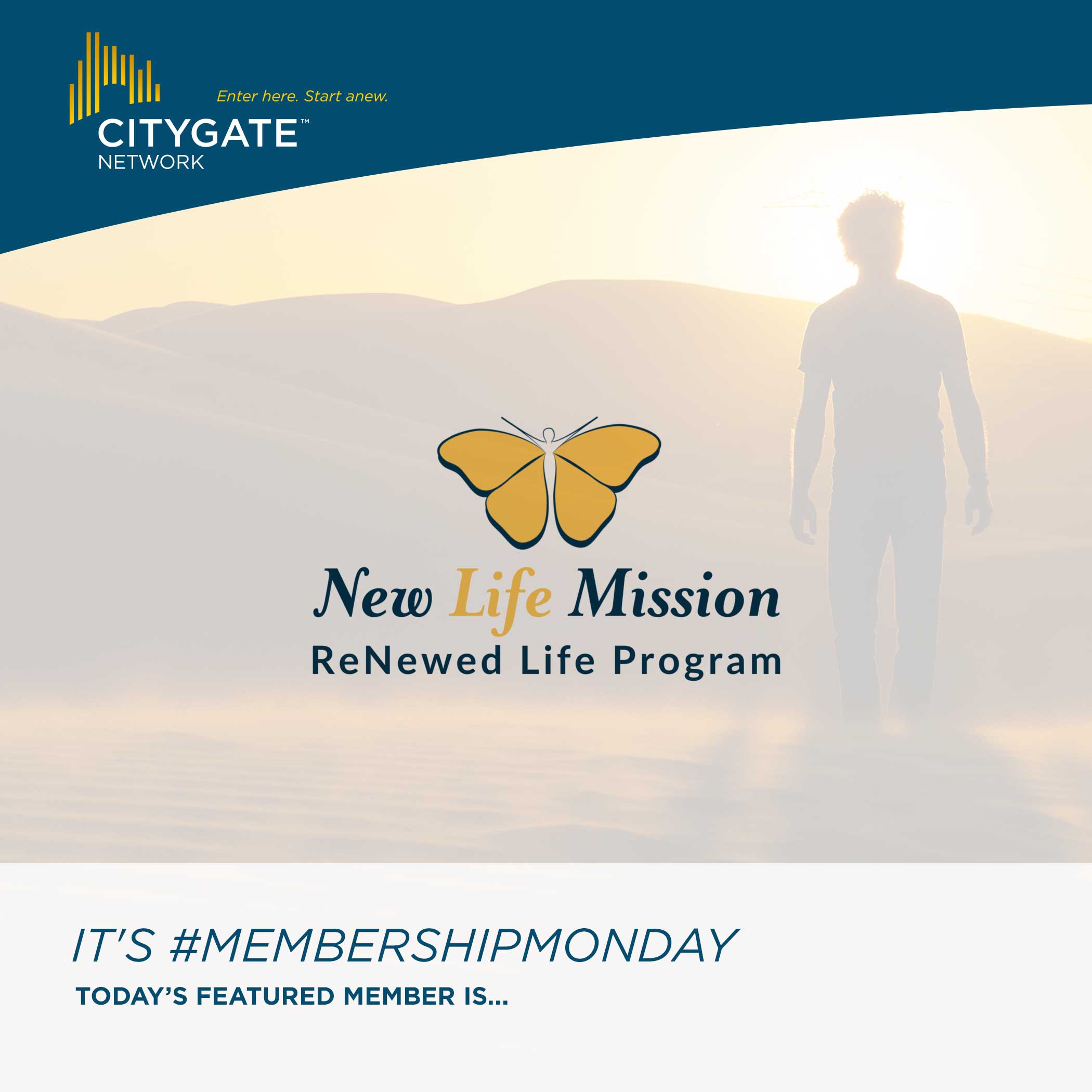 It's #MembershipMonday at #CitygateNetwork and we're highlighting the great work our member missions do every day, like New Life Mission in Melbourne, Florida. Check them out at newlife-mission.org right now!
In Their Words
CN: What is something happening at your mission that you are most grateful for?
New Life Mission: We have had quite a bit of turnover in the last couple of years and are grateful for a full staff of passionate, qualified people with a genuine love for Christ and the mission of transforming the lives of homeless women with children.
CN: What is something you are looking forward to and/or praying for?
New Life Mission: As we push through year-end giving, we are looking forward to the ways God will provide for our needs. We are praying that our supporters feel the tug on their hearts to give even more than they have in previous years to sustain our mission and help us keep up with the growth.
We have recently committed to expanding our case management beyond our shelters. This expansion will allow us to reach those who are on the verge of homelessness and prevent or prepare them for the coming challenges.
CN: In what ways has being a Citygate Network member been a resource to you and your team?
New Life Mission: Our team utilizes the collective knowledge of the Connect and Profession groups, so we are not reinventing the wheel. With all of the other missions that participate across the country, there is an incredible amount of support available at our fingertips. It's a wonderful resource.
---
The 300+ organizations in Citygate Network membership seek to move people in desperate situations and destitute conditions (i.e., hungry, homeless, abused, and addicted) from human suffering to human flourishing through the process of gospel-powered life transformation. If you or someone you love is in need of Christ-centered compassion and care, please visit our member locator page today to find a mission near you.