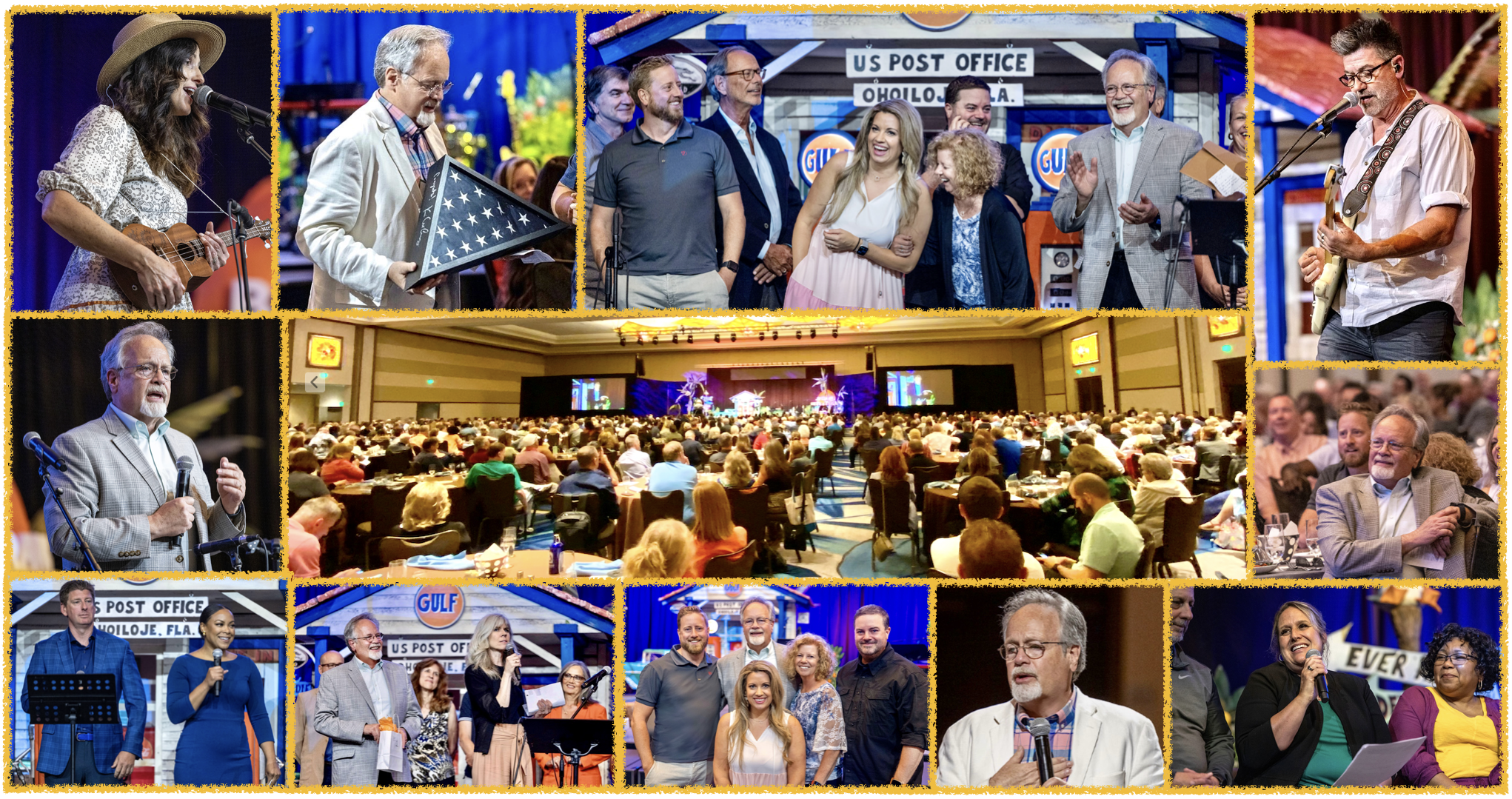 Celebrating the Tenure of John Ashmen
For more than 16 years, John served as the president and CEO of Citygate Network, formerly known as the Association of Gospel Rescue Missions. During that time, he totally transformed a hundred-year-old federation that was struggling with identity, relevancy, and profitability. John successfully led the organization through a reassessment, relocation, re-staffing, refocusing, rebellion (almost), rebranding, and a pandemic. Through all of this, Citygate Network membership has grown by one-third and member events have increased almost fourfold. Today, Citygate Network is an extremely valuable and strongly viable association that is highly regarded and greatly respected by its members, other faith-focused organizations, and the government.
---
See some of the photos of John at work, taken over the past decade and a half.
---
John has made an incredible difference in guiding the association and its members from the past into the future, ultimately impacting millions of lives. His leadership has changed so many missions, how they work and how they serve. His efforts in the public square have created a foundation to change even more lives in the future.
— Jim Reese, former CEO of The Atlanta Mission
What a fantastic leader for Citygate Network John has been. He led us through some very difficult times and started new initiatives that helped many rescue missions take a leading role in their communities when it came to meeting the needs of the homeless and hurting.
— Micheal Woods, CEO of Western Carolina Rescue Ministries
John has an incredible ability to anticipate cultural changes and get ahead of them. He predicted the need for new ministry modalities and understood the various ways that members would need to prepare in order to effectively provide help and hope for those on our streets.
— Justin Boles, former vice president of Citygate Network
At the 2023 Annual Conference and Exposition in Orlando, John was honored by family, friends, colleagues, members, staff, and the Citygate Network board of directors. U.S. Speaker of the House of Representatives Kevin McCarthy gave him a U.S. flag that had flown over the House Chamber in an autographed frame. Singers/songwriters Cindy Morgan and Joel Hanson wrote and performed a song in his honor. John will now move into a president emeritus role, further assisting with the leadership transition and serving as an ambassador for Citygate Network.
Video Testimonials
Click on the linked names below to watch a brief video testimonial from that person, sent in for the tribute.
Amy Grant
Singer/Songwriter (TN)
Andy Bales
President, Union Rescue Mission of Los Angeles (CA)
Ashmen Family
Jason Ashmen, Senior Solutions Architect, Apple, Inc. (NJ)
Jesse Ashmen, Program Director, Carolina Creek Christian Camps (TX)
Janelle Witcher, PICC RN, NursePro+ (TN)
Ben Carson
Former Secretary, U.S. Dept. of Housing and Urban Development (FL)
Betty Swintz
Former Membership Director, Christian Camp and Conference Assn. (CO)
Bill Mollard
Former President, Union Gospel Mission of Vancouver (BC)
Bob Kobielush
Former President, Christian Camp and Conference Assn. (WI)
Bobby Watts
CEO, National Health Care for the Homeless Coalition (TN)
Brenda McCord
Former Director of Hospitality, Moody Bible Institute (OH)
Dan Streeter
CEO, Rescue Ministries of Mid-Michigan (MI)
Ed McDowell
Executive Director, Warm Beach Camp and Conference Center (WA)
Gary Blackard
President, Adult & Teen Challenge USA (MO)
Glenn Kantner
Pastor, Fellowship Alliance Chapel (NJ)
Jim Blake
Executive Director, Alliance Redwoods Conference Grounds (CA)
John Pearson
President, John Pearson Associates, (CA)
Jonathan Ruybalid
Attorney and Director, Schmitt Schneck Even & Williams, P.C. (AZ)
Kenneth Hodder
National Commander, The Salvation Army, (VA)
Mark Fisher
President, Inspiring Growth (MD)
Michael Martin
President, Evangelical Council for Financial Accountability, (VA)
Robert Loggins
President, Robert Loggins Ministries (MO)
Robert Marbut
Former Executive Director, U.S. Interagency Council on Homelessness (DC)
Sherrie Laurie
Executive Director, Downtown Hope Center (AK)
Shirley Hoogstra
President, Council for Christian Colleges and Universities (DC)
Walter Kim
President, National Association of Evangelicals (VA)
Wayne Rasmussen
Associate Professor, The Master's University (CA)
Zuzana Filipkova
President, European Association of Urban Missions, (CZ)