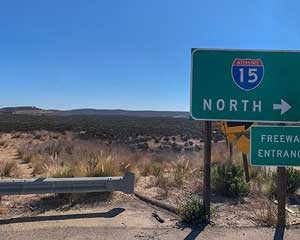 NBA Hall-of-Famer Bill Walton has joined forces with George Mullen in his lengthy effort to introduce Sunbreak Ranch outside San Diego. The grassroots program seeks to address the homelessness crisis locally, with an eye on expanding up the coast and across the country. Using the motto "New Beginnings for Homeless People in Transition," the effort has three goals:
to provide real help to people experiencing homelessness,
to clean up cities, and
to return cities to the Rule of Law.
The proposed 2,000-acre temporary ranch outside the city of San Diego plans to offer 35-plus amenities and benefits, as well as portable toilets and showers, mess halls, medical tents, storage facilities, and onsite service providers, including health professionals, substance abuse rehabilitation specialists, and vocational trainers. The plan relies on offering a free daily shuttle service to and from the downtown area, 12 miles away, as well as private security and a 24/7 police station to help maintain a clean and secure environment.
They have asked the administration to lease this federally owned acreage at $1 per year and designate it as a "federal emergency homeless help zone" to avoid local red tape and opposition and petitioned the military and security services to build a tent city using surplus equipment leftover from deployments. San Diego Rescue Mission CEO, Donnie Dee, has been aware of this effort for a number of years, but he remains skeptical that the ranch will gain momentum, support, or credibility.
---
The 300+ organizations in Citygate Network membership seek to move people in desperate situations and destitute conditions (i.e., hungry, homeless, abused, and addicted) from human suffering to human flourishing through the process of gospel-powered life transformation. If you or someone you love is in need of Christ-centered compassion and care, please visit our member locator page today to find a mission near you.