Avoiding Mission Drift
Four ways to cultivate your organization's eternal impact
by Becca Spradlin
When Jack Briggs transitioned from being a board member to president and CEO of the Springs Rescue Mission (SRM) in the fall of 2020, SRM was experiencing significant change and growth. As he stepped into his new role, Peter Greer and Chris Horst's book Mission Drift (Bethany House) was recommended to him. Jack shares, " gave me understanding about what could happen if we weren't proactive, especially in a season of change." He encouraged the senior staff and the board to read it as well.
Whether your organization has been around for 10 years or 110, the reality is the same:

Mission drift is only a matter of time without ongoing effort and accountability.
Having been on the board prior to this role, he saw an opportunity to engage board members on the topic of drift in the midst of SRM's continued growth and the related challenges of hiring, programming, and funding.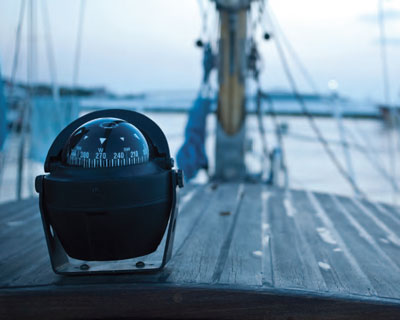 As the Colorado Springs, Colorado, organization grew, more staff were needed and hiring mission-aligned staff was getting more difficult. There was also a growing concern about potential future restrictions on hiring that could limit SRM's ability to hire and develop staff to support the spiritual impact they desired to see. Given the rapidly increasing needs in the community, along with SRM's position as a go-to resource to address community needs, programming focus and the potential to overextend programmatically was another threat. A final concern was related to funding from corporations, local or national government agencies, or other sources that would restrict funding from going toward spiritual activities. SRM's leadership understood that without intentionality and clear parameters, these funding sources could draw the organization away from prioritizing spiritual transformation in the lives of its clients.
Guidance and guardrails to avoid mission drift
A year after taking the role, Jack engaged On Mission to provide guidance and to lead the board and senior leadership team through a facilitated process to address mission drift and the challenges identified. Along with these challenges, leadership wanted to explore what steps of faith God might be leading SRM to take as well as how it might continue to cultivate its vision for being a faith movement in the community.
Through On Mission's process, the group reviewed the organization's history, its current state, and future outlook. Leaders and board members discussed the challenges and provided input on what would eventually become SRM's North Star: "Guidance and Guardrails to Stay on Mission." This document captures SRM's mission and vision along with how it defines mission drift. It includes guidance for current and future staff, leaders, and board members related to the key issues, as well as guardrails to inform and simplify decision-making.
"The On Mission work was our project as a board for almost a year," said Alison Murray, current SRM board chair. "It was important that we had time to understand and affirm our values before we had to make a hard or critical mission decision. It was a great exercise to go through and uncover where we were in alignment and where we perhaps needed some work."
At the end of the process, Jack shared, "This is an awesome tool. Having done this process with the board and senior directors, our work is now aligned with this document. The guidance and guardrails, along with the process of discernment together, has enabled this effort to guide our budgeting as well as hiring. Our hiring became simpler as the criteria that we're looking for in candidates is now clearly defined and aligned with our mission. We were also able to discern where legal changes might be needed to strengthen our mission and to ensure that it is integrated and protected within the organization."
Alison added, "As board members it was our privilege to do the hard work needed to both set the guardrails and the trajectory forward for future boards of SRM."
Jack encouraged other leaders that, "while it may take time to bring board members and senior leaders along to realize the value of this process, the process can strengthen the board and draw people together from disparate perspectives to a unified approach that best advances the mission."
The reality of mission drift
Why does your organization exist? What are its Christ-centered ambitions? How are they lived out each day? Now look ahead 5, 10, or 50 years. Who will be leading your organization then? What will its core activities be? Will its "why" have changed?
Whether your organization has been around for 10 years or 110, the reality is the same: Mission drift is only a matter of time without on-going effort and accountability.
The sad reality is that drift abounds and goes unnoticed, even in well-intentioned organizations. The authors of Engine of Impact: Essentials of Strategic Leadership in the Nonprofit Sector say that "mission creep" is "pervasive" in the nonprofit sector. In Mission Drift, the authors share many cases of drift, noting that "mission drift is the natural course for organizations." Dr. Tony Dale, founder of the healthcare company The Karis Group, shared that "every single one of us is prone to mission drift. It creeps on you so slowly and imperceptibly that if you don't plan for it, you will have drifted before you realize what's gone on."
As its name implies, drift is inherently subtle and difficult to detect. It often starts in the details with small shifts in language or process that seem inconsequential. Over time, however, the impact can take an organization off course.
While drift may seem inconsequential, the cost of drift is eternal. As you reflect on the transforming work that God has done through your organization, imagine the future stories that may not be told if your organization drifts. These are stories of changed lives and families that may never happen if your organization doesn't share about the life-changing love of Jesus Christ. The eternal impact of drifting may seem difficult to calculate, but it ripples out, affecting not just those you serve but also their families and the community.
Cultivating a culture and legacy of eternal impact
While drift is pervasive, there is good news. There are practical steps that leaders can take to avoid drift and maximize their ministries' eternal impact.
Strategy 1:

Define
How well have you defined the mission of your organization? The mission often goes beyond the mission statement to include any core identity statements, the culture, and ethos of the organization. The mission captures the organization's desired eternal impact. What impact does your organization desire to have across its various stakeholders? What operational, social, and spiritual outcomes are desired?
Defining what drift is, and what it is not, will create clarity and help build alignment on your team.

By casting the vision and sharing the nonnegotiables, leaders provide the foundation and guardrails from which they can build a culture to advance the Kingdom of God.
After defining the mission, the next step is to define mission drift. As simple as it may seem, defining the mission as well as mission drift is often assumed or overlooked in organizations. If these are left undefined, it's impossible to communicate them in a way that moves others to aligned action over time. This defining work requires time and intentionality. A first step to take for this second definition is asking leadership and the board, "What might mission drift look like for us?"
Change and drift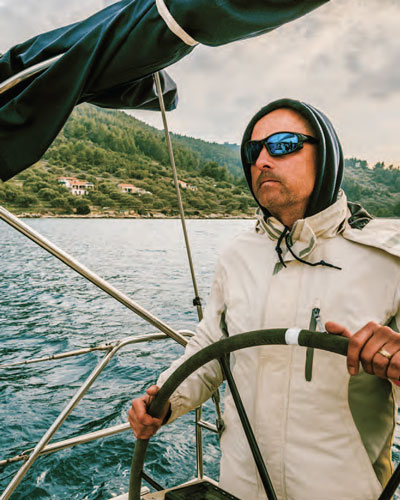 In defining drift, it is critical to note that change is not synonymous with drift. To remain relevant, organizations will need to adapt over time. Change, however, is not necessarily neutral. Change will either reinforce or detract from the organization's Christ-centered ambitions. Each change, especially hiring staff or engaging new board members, must be done thoughtfully and prayerfully.
To ensure there is space for mission-advancing innovation, I encourage leadership to also define what is not considered to be mission drift. Defining what drift is, and what it is not, will create clarity and help build alignment on your team. By casting the vision and sharing the nonnegotiables, leaders provide the foundation and guardrails from which they can build a culture to advance the Kingdom of God.
Strategy 2:

Protect
After you have articulated your mission and defined what drift might be for you, build the mission into the DNA of your organization. Create supports and guardrails in your policies to reinforce the eternal impact you desire to see. Review your values, job aids, and manuals, as well as your budget. Check to ensure that these resources reflect and perpetuate the Kingdom impact desired.
Of all the areas you review, board and staff recruiting are some of the most influential in helping organizations stay on mission. It is essential that recruiting and onboarding policies and practices align with your desired eternal impact. This is also an opportunity to review your bylaws or other governing documents to discern alignment.
Strategy 3:

Champion
If protect is your defensive strategy, champion is your offensive. Ask, "How might we cultivate a culture that will continue to advance the Kingdom of God for generations of leaders to come?"
Continuous intentionality in hiring, cultivating, and leading staff and board members toward the primary purpose is essential. Without this focus, the primary purpose of advancing the Kingdom may be overshadowed by the organization's secondary activities. Leaders reinforce the mission by living it out and by recognizing and celebrating mission fulfillment. Give other leaders insight into decision-making, remembering that what you say "no" to can be even more instructive than what you say "yes" to.
Prioritizing leadership development is essential. How you select and develop future leaders and board members will directly influence the organization's likelihood of staying on mission over time. Do not underestimate the time and effort needed to source and cultivate the next generation of leaders. Plan for transitions early and enter the search process prayerfully and patiently. Be sensitive to candidates who are "passive accepters" of the mission. Wait for those who are competent champions for it. Identify and develop trustworthy individuals who will steward the organization's vision for Kingdom impact and will deepen the organization's pursuit of it over time.
Strategy 4:

Abide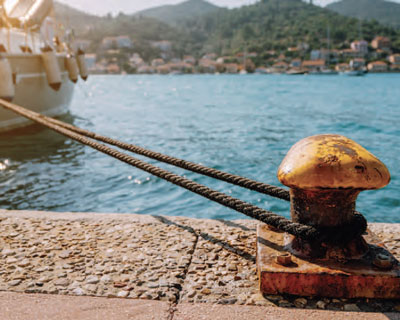 The last strategy is by far the most important and guides the first three. How can leaders and boards discern how to define, protect, and champion the organization's mission? It's by abiding in Christ.
With the pressures that Christian leaders face inside and outside of work, cultivating regular, personal rhythms of abiding in Christ is essential. Because we cannot give what we do not have, daily times of connection with the Lord are a nonnegotiable to keep leaders focused on the eternal in their personal and professional lives.
John 15:4–6 does not mince words about the importance of abiding: "Remain in me, as I also remain in you. No branch can bear fruit by itself; it must remain in the vine. Neither can you bear fruit unless you remain in me. I am the vine; you are the branches. If you remain in me and I in you, you will bear much fruit; apart from me you can do nothing. If you do not remain in me, you are like a branch that is thrown away and withers; such branches are picked up, thrown into the fire and burned."
The outcome of drift can look just like a withered vine. The work is less fruitful. Transactional — or even toxic — cultures develop. Staff who are committed to the mission may stay for a time, or even try to influence to get back to what it was. Over time, however, they will leave, taking with them institutional memory and culture, along with expertise. As staff members depart, the pull of drift increases. If hiring practices deemphasize mission fit, passive accepters will increase on the team and mission champions may no longer be attracted to the organization.
While staff are ideally actively engaged in local church congregations,

organizations must also invest in space for corporate abiding as well as equipping activities to help staff advance the mission.
Abiding and spiritual formation are not just important for leaders, but for staff as well. While staff are ideally actively engaged in local church congregations, organizations must also invest in space for corporate abiding as well as equipping activities to help staff advance the mission. Train.ing and encouraging staff to share their faith along with having regular times of corporate Bible study and prayer are practices to consider.
Taking the next step to maximize your organization's eternal impact
Staying on mission begins with leaders believing that drift happens. If we believe that drift will never happen, we may be the most likely to succumb to it. The Word of God is clear: "We must pay much closer attention to what we have heard, lest we drift away from it" (Hebrews 2:1, ESV) and "be sober-minded; be watchful. Your adversary the devil prowls around like a roaring lion, seeking someone to devour" (1 Peter 5:8, ESV).
While we never arrive at a place where the potential for mission drift is eliminated, it is possible for leaders to build organizations and cultures that will cultivate a Christ-centered legacy. They can mitigate drift from what matters most through the following strategies:
Define: Articulate the eternal purpose God has given you. Define what drift is and is not.
Protect: Integrate your mission throughout your organization's documented policies and processes to reinforce the eternal impact you desire to see.
Champion: Cultivate your board and team around the organization's Christ-centered ambitions. Invest in building the culture and developing leaders.
Abide: Practice daily rhythms of connecting with Christ and engage in regular biblical community. Remain humble, remembering that we are all prone to drift.
On-going support and accountability are critical in this journey. Peter Greer, president and CEO of HOPE International and co-author of Mission Drift, recommends regular "mission audits," stating that, "It's not if we are drifting, but where are we drifting?" These assessments focus on evaluating how your people, policies, and practices align with your mission. Connecting regularly with other leaders and engaging in communities like Citygate Network can also provide encouragement, inspiration, and practical advice as you continue on this journey.
As you consider what next step to take, my prayer for you is that you would "be steadfast, immovable, always abounding in the work of the Lord, knowing that in the Lord your labor is not in vain" (I Corinthians 15:58, ESV). May we see His Kingdom come through your organization, now and for generations of leaders to come. Amen.

Becca is the founder of On Mission, a distinctively Christ-centered consulting practice. She co-authored The Mission True Workbook with the authors of Mission Drift to equip leaders with practical steps to keep their organizations from drifting. Becca and her team specialize in strategy design, change management, and organizational assessments, as well as workshops on "Avoiding Mission Drift" and "Measuring & Managing What Matters (KPIs & OKRs)." To connect with the author or to learn more about On Mission, connect via LinkedIn: www.linkedin.com/in/bspradlin.
---
To read more articles like this from our bi-monthly members-only magazine Instigate email Aly Zadurowicz about membership today.
This article originally appeared in the January/February issue of INSTIGATE magazine. © Citygate Network, All rights reserved. Please email editor@citygatenetwork.org for additional permissions.