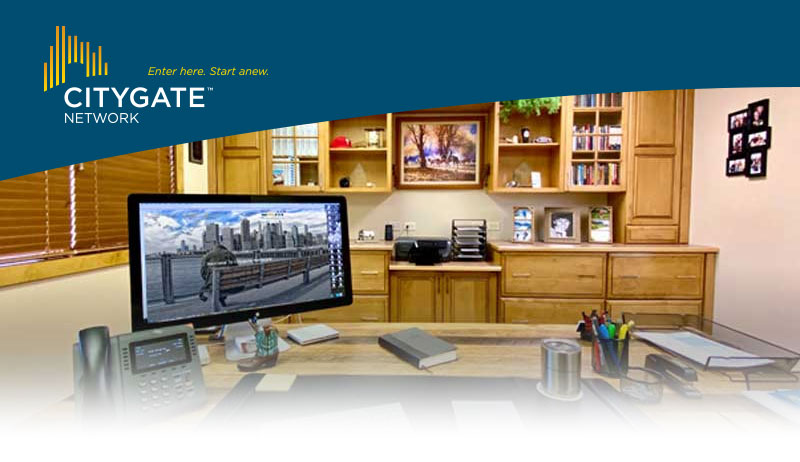 Surviving in brackish water
I took off last week and went to South Jersey. Judi and I were visiting our oldest offspring and his family (including the two grandkids we hadn't hugged in 18 months). They have a three-season cottage on the banks of the Egg Harbor River, near Scullville, not too far from Ocean City. Out front, the wide water is brackish—where fresh water from the pinelands starts to blend with salt water from the bay. Freshwater fish apparently know when to stop swimming toward the sea and saltwater fish seem to know when to cease navigating upstream. If they don't, they're each in an environment of extreme discomfort.
Brace yourself: Over the years, Citygate Network has become quite brackish. In our membership we have an extensive mix of perspectives and positions. I hear them all. The freshwater fish in our river don't hesitate to let us know they desire less salinity. The saltwater fish among us keep saying how much they love the brine. That's why, most of the time, each stay close to their requisite source. The problem is this: Bubbling springs and high tides make it impossible to stop the flow from either direction—and both are getting much stronger these days. In an association like Citygate Network, sooner or later freshwater fish are going to feel the sting of salt and seawater fish are going to deal with aqua insipidity.
This is what Ed Stetzer told the crowd at the CEO Summit in San Diego: Most people nowadays (including Christians…especially Christians) live in echo chambers of their own choosing. They like to have inside their chamber those people who believe like them, worship like them, reason like them, talk like them, vote like them, and so on. They get miffed when voices are heard reverberating in their echo chamber that are not in harmony with who they are or aspire to be. If they can't silence such voices, out of anger (or out of fear) they leave that particular echo chamber and start a new (usually smaller) one. That's like fish choosing to abandon the river for the security of a shallow pool. But that is a doomed ecosystem. Stagnation overtakes it. In our world, shallow pools kill off camaraderie, collaboration, innovation, and opportunity.
In John 17, Jesus pleaded with his Heavenly Father to protect their followers. In verse 11 he prays, "Now I am leaving the world, and leaving [my disciples] behind, and coming to you. Holy Father, keep them in your own care—all those you have given me—so that they will be united just as we are, with none missing" (The Living Bible). "Just as we are" suggests that he is asking for his followers to have the same pattern of unity God the Father has with God the Son. That should drive us all to deeper contemplation about our relationships in this broad association.
So, let me state what should be the obvious: Citygate Network is not your echo chamber. It will never be a shallow pool. Citygate Network exists to equip, promote, and protect those who swim the river…in brackish water. You can expect to hear different viewpoints. Let them broaden your thinking. But know that we are allied by our core theological dogma and our belief that the gospel has the power to permanently change the lives of destitute and desperate people. The culture will be throwing everything it has at us in the days ahead. We will stand firm, but not throw anything back. We will trust in our Heavenly Father's protection. Therefore, if we are going to survive and be effective, we must be united, just as Jesus prayed.
In brackish water there are species that have adapted and thrive in the blended solution. Snook, tarpon, red drum, and channel catfish are just a few. I hope you are one of those.