Hope in the Gate Builds on Life Recovery Program
Citygate Network's June 28 – 30 Hope in the Gate event was, again, much appreciated by program guests, mission staff, and other special guests. This third retreat, like the previous two, took place at musician Amy Grant's working farm outside Franklin, Tennessee. We've had various member missions/ministries participate.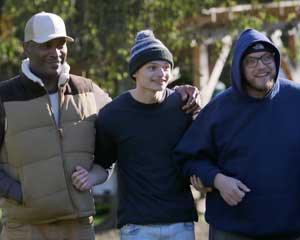 As always, we designed the program for participants near completion of their programs and recommended for the retreat by their case navigators. Hope in the Gate connects people making significant progress through their recovery with singer-songwriters, instructors, life coaches, outdoor activity specialists, and other people invested in the program participants' growth. The unique mix utilizes outdoor experiences, music, Scripture, counseling support, and education to help people discover their identity in Christ and how God designed them on purpose — with a purpose.
As one program participant summed up his experience at the recent retreat, "This place, these people, the animals, the garden, the things we did, the songs — they will be my strength, and I will never forget it."
We have another event slated for September 6 – 8, back in Franklin, with women from Huntsville, Alabama's Downtown Rescue Mission program. You can learn more about Hope in the Gate and view the growing library of videos on the initiative's Vimeo site.