Tips to Protect Yourself from Smoke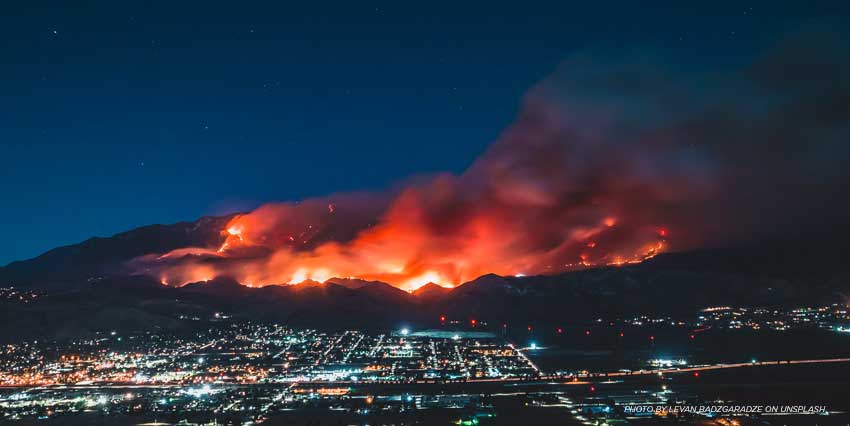 When wildfires burn (as they currently are on the West Coast), the smoke can reach states and provinces hundreds (sometimes thousands) of miles away. Wildfire smoke is a toxic mix of gases and fine particles from burning trees and plants, buildings, and other materials. This deadly combination can make anyone sick, but people with asthma, Chronic Obstructive Pulmonary Disease (COPD), heart disease, children, pregnant women, and first responders are particularly at risk. Homeless people who spend much of their time outdoors are also part of this at-risk group. The material on this website will help Citygate Network members protect their guests, students, clients, and staff, as well as help the general public care for the homeless people they might encounter.
Decrease Your Risk From Wildfire Smoke.
The CDC, EPA, and other organizations are ready to help you survive this current crisis. Check out the helpful links below to better equip yourself and your organization.
Check your local air quality.
Enter your postal code at AirNow.gov to determine the real-time Air Quality Index (AQI) in your area.
Keep track of fires near you to stay informed and prepared.
AirNow has a map of fires burning throughout North America.
NOAA has a page that provides maps that include fire watches and warnings.
Tune in to the Emergency Alert System (EAS) and National Oceanic and Atmospheric Administration (NOAA) Weather Radio for emergency alerts.
Keep indoor air as clean as possible.
Keep windows and doors closed.
Use air conditioning while keeping the fresh-air vent closed and the filter clean to stop outdoor smoke from coming inside. (See CDC Covid-19 Considerations* below.)
Get factsheets and information related to protecting yourself and those in your care from wildfire smoke.
Avoid actions that raise indoor pollutants. Lighting candles, fireplaces, or gas stoves increase indoor pollution. Using a vacuum cleaner or broom also stirs up particles already inside. Try to minimize cigarette, pipe, and cigar smoking as well.
Do not depend on dust masks or common surgical masks. Paper masks typically found at hardware stores or the lower-end surgical masks people use for COVID-19 purposes capture larger particles like sawdust but will not protect you from the small particles and toxins found in wildfire smoke. N95 respirators are an exception. Download this PDF to learn more about choosing and using respirators to protect your lungs from smoke and ash.
*CDC COVID-19 Considerations for Cleaner Air Shelters and Spaces
The CDC has provided interim guidance to reduce the risk of introducing and transmitting SARS-CoV-2 (the virus responsible for causing COVID-19) in shelters and spaces where people seek relief from wildfire smoke. Learn More Now »
Wildfire Smoke: A Guide for Public Health Officials.
This helpful PDF from the U.S. Environmental Protection Agency will help you prepare for smoke events, take measures to protect your guests when smoke is present, and communicate with greater clarity about wildfire smoke and health.