Bluegrass District Conference
September 8-9, 2022
* 0ptional mission tour, 5 p.m. September 7
Knoxville, Tennessee
Crowne Plaza, Downtown Knoxville
Citygate Network's Bluegrass District is excited to gather at the Crowne Plaza in downtown Knoxville, Tennessee, September 8 and 9. Gather up a van full of participants to come away for a time of relationship building and respite. Designed to enrich and connect mission and ministry staff from throughout the district, we will hear from experts on pressing topics and engage together in mutual learning and fellowship, finishing our time together on a riverboat tour, which is included in the registration fee!
For those arriving early, a free, optional tour of Knoxville Area Rescue Ministries will be offered at 5 p.m. on Wednesday, September 7, with dinner available for purchase from KARM's food truck, Urban Table, after the tour. Be sure to RSVP for the tour when you register.
---
Theme: Grace Under Pressure
Dealing with the Pressures of the Outside World
"For from his fullness we have all received, grace upon grace." (John 1:16 ESV).
---
Keynote Speakers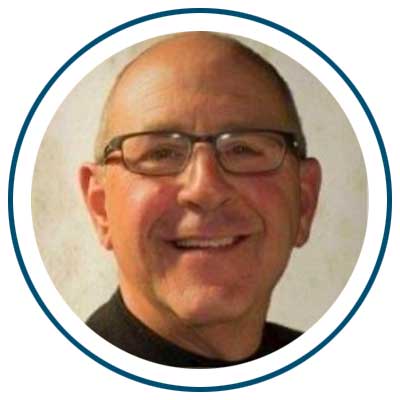 Burt Rosen,CEO
Knox Area Rescue Ministries, Our Host Mission
Burt Rosen joined Knox Area Rescue Ministries as President and CEO in 2003. Burt's earlier work was in prison ministry, having served 10 years directing programs for Riverside House, a Christian reentry program for released prisoners, and 17 years with Prison Fellowship Ministries as a vice president over field offices. While he and his wife, Carolyn, never envisioned moving to Knoxville to work with the homeless, God used the heartbreaking experience of their son's disappearance into homelessness in 2002 to refocus their lives toward the needy and homeless in East Tennessee.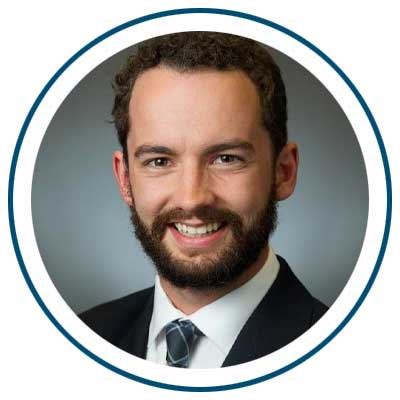 Harrison Smith,Sr. Regional Alliance Director
Alliance Defending Freedom, Atlanta, GA
Harrison has been with Alliance Defending Freedom for over 8 years. His passion for the Gospel and interest in law and current affairs and how those intersect allows him to enthusiastically communicate with others. Harrison works with major ministry and denomination leaders across the country on religious liberty issues to ensure that the body of Christ understands the current cultural and legal climate, and knows how to respond using the resources available to them through ADF. His heart is to see the Church boldly proclaim the truth of the Gospel in our day.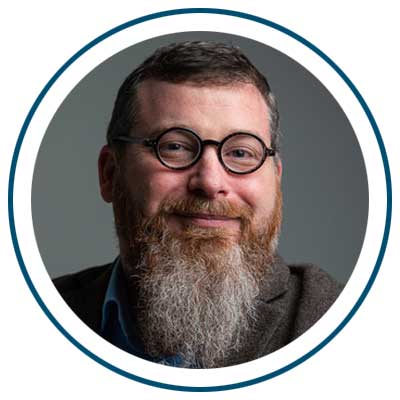 Brandon Lackey,ChiefProgram Officer
The Foundry Ministries, Bessemer, AL
Brandon served The Foundry Ministries for nearly two years as the Director of Changed Lives in their homeless transitional housing ministry before becoming the Chief Program Officer in 2015. In this position, his focus is on the continued improvement and enhancement of every aspect of the Foundry's Rescue, Recovery, and Re-Entry programs. Before joining The Foundry, Brandon served for more than a decade with Alabama Teen Challenge, Inc. He also spent 16 years in a volunteer leadership role helping at-risk-youth. Most recently, Brandon has been named to Alabama Governor Kay Ivey's Commission on Opioid Abuse and Overdose, with a focus on expanding access to treatment and recovery services.
---
Lodging: Crowne Plaza Knoxville
Participants will enjoy this recently renovated hotel in downtown Knoxville and all its great amenities, while taking in a program that includes speakers and discussion groups, resource tables, and 3 meals (breakfast, lunch, and dinner on Thursday).
The room rate is $120/night plus tax. Each room comes with two queen beds. This special rate is available through August 17. Click here to reserve a room online, or call The Crowne Plaza Knoxville Downtown University at (865) 522-2600 to make your reservation, group code "KAR." You can also call the hotel directly if you seek a different room type and/or a longer stay. Ask for Jamie Julius.
Note: The hotel charges a $10/day self-parking fee which will be covered by the district; however, we do encourage carpooling.
The $70 conference registration fee includes programming, three meals, and the riverboat tour!

---
Schedule
Grace Under Pressure
September 8-9, 2022
While completely optional, we'd like to invite each attending mission or group to bring a standard vertical banner, to be displayed at the event. Please have your designee confirm with Event Coordinator, Maddie Stumberg, mstumberg@miraclehill.org, if your team will be bringing a banner and if you have any general conference questions.
Wednesday, September 7

Travel Day


5:00 p.m. - 7:00 p.m.

Optional KARM tour and Urban Table Food truck ($)
Group walk over from hotel lobby at 4:40 p.m. (roughly .4 mi.)
Tour start at Nanew's Courtyard, 418 N. Broadway

Thursday, September 8

8:00 a.m.

Breakfast

9:00 a.m.

Worship

9:30 a.m.

Session One - Burt Rosen, KARM
"What Iceberg?"

10:25 a.m.

Break

10:40 a.m.

Discussion Groups
"Service, Respite and Self Care"

Leadership - Ryan Duerk
Development - Jacob Edmisten
Frontline Staff - Tim Brown

12:30 p.m.

Lunch

1:30 p.m.

Session Two- Harrison Smith, Alliance Defending Freedom
"Navigating the Changing Culture and How to Protect Your Ministry"

2:30 p.m.

Break

2:45 p.m.

Breakout Discussion
"Current Practices for Protecting Your Ministry"

Leadership - Ryan Duerk
Development - Jacob Edmisten
Frontline Staff - Tim Brown

4:15 p.m.

Break

4:30 p.m.

Session Three- Brandon Lackey, The Foundry
"Threats to Recovery Communities and Life Transformation Ministries. Fentanyl Overdoses & Supplement Industry Predatory Practices"

5:45 p.m.

Dinner
John Ashmen, Citygate Network

6:45 p.m.

Break

7:00 p.m.

Games

Friday, September 9

8:00 a.m.

Breakfast (on your own)

9:00 a.m.

Group Activity - Tennessee Riverboat Cruise
300 Neyland Drive, Knoxville TN

12:00 p.m.

End of Conference
---
Sponsorships
For Citygate Network business members, there are three levels of sponsorships available at the conference. Sponsor sign-up is located at the bottom of this page. A sponsorship or display table is required in order to attend. Please note that sponsors must be in membership with Citygate Network. To participate in the conference sessions and/or meals, you will need to register as an attendee in addition to purchasing your sponsorship. If you have additional questions, please email Sam Edwards, sedwards@citygatenetwork.org.
$700–Primary Sponsor SOLD
Address attendees during one of the general sessions
Handouts during the speaking opportunity
Display table during conference
$400–Break Sponsor SOLD
Handout during break
Display table during conference
$250–Table Sponsor SOLD
Display table during conference
---
Cancellation Policy
If you need to cancel your registration, you may do so with no penalty up to two weeks before the event. Cancellations requested less than two weeks before the event will result in a 30% cancellation fee
---
Scholarships
Please ask if you need a scholarship. Any mission unable to afford registration or accommodations may request a fee waiver by contacting Bluegrass District President, Ryan Duerk, at rduerk@miraclehill.org.