Heartland District Conference
Where
Des Moines, IA
Stoney Creek Hotel & Conference Center
Gathering at a new venue located outside the burgeoning downtown area, the Heartland District will enjoy a distinctively different getaway in Des Moines this year. The award-winning Stoney Creek Hotel & Conference Center offers a unique blend of Northwoods and resort. The rugged natural décor will invite you to relax and unwind. Amenities include fireplaces, complimentary WiFi, and an expansive indoor/outdoor pool.

Fall visitors to Des Moines enjoy the city's Botanical Garden, miles of trails framed by beautiful fall foliage, pumpkin patches, apple picking, and corn mazes, as well as the Pappajohn Sculpture Park featuring 29 sculptures spread across 4.4 acres. New exhibits and IMAX movies draw many to the Science Center of Iowa.

The district conference is intentionally loaded with opportunities to build relationships and learning among your own team, as well as with others in similar roles who are facing similar challenges in their work. Because this conference takes place within your district, many staff members who can't attend Citygate Network's Annual Conference can benefit from interaction and education pertinent to them. Select a core team to retreat from the everyday grind, and refresh your mind, relationships, and ministry.

Programming will include speakers and seminars focusing on the theme of Iron Sharpening Iron: As iron sharpens iron, so one person sharpens another (Proverbs 27:17). There will also be resource tables, and five meals (dinner Monday through breakfast Wednesday), as well as plenty of opportunities to connect.
Conference Lodging
Call to make lodging reservations at (800) 659-2220 and request the Des Moines property. (You can check out the center's website by clicking here.) Our block rate is $95.00 for a single or double room, and the cutoff date for that rate is September 13, 2019.

The $210 registration fee for the conference itself includes all programming and meals. Scroll down to register.
Speakers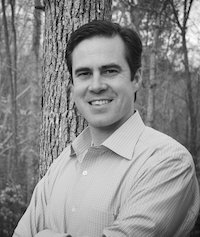 Dr. Rev. Tim McConnell is Lead Pastor of First Presbyterian Church of Colorado Springs, a church of 3,200 members and 147 years of history in the heart of the city. Born to a military family and baptized by an Army Chaplain, Tim grew up in Colorado Springs and came to Christ through Young Life.
Tim has pastored churches in New Jersey, Virginia, and Georgia. He taught Theology for the University of Virginia and Reformed Theological Seminary and served as an assistant instructor in preaching at Wycliffe Hall, Oxford.
Tim says, "My mission in life is pretty simple: Promote the love and knowledge of God. I want to be found in the service of the Lord teaching and preaching His Word to the maximum impact for the Kingdom of God."
Click here to view a video clip from one of Tim's recent sermons.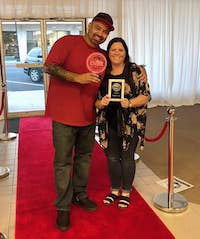 At age 16, Luis Gutierrez's life took a horrifying turn when he accidentally killed a friend in a fit of rage. When Luis realized what he had done, he turned himself in, plead guilty to murder, and was sentenced to prison in Hutchinson, KS.


More than a quarter of a century passed behind those dangerous bars, but God was busy at work in Luis' life. Through a "Grander Vision," a personal investment was made in Guttierez and his life took on new meaning. Today, Luis has a very different story to tell. It is filled with joy, love, healing, and new hope in Christ. Luis' story of redemption is an amazing display of God's hand reaching into the toughest and least-desirable places and bringing hope and purpose.
Click here to learn more about Luis' story.
---
Schedule
Theme: Iron Sharpening Iron
---
Monday, October 7
4:00 p.m. - 5:30 p.m.
Registration and check-in
5:30 p.m. - 6:15 p.m.
Dinner
6:15 p.m. - 7:45 p.m.
Opening General Session
8:00 p.m. - 9:30 p.m.
Optional evening activity
Tuesday, October 8
6:30 a.m. - 9:30 a.m.
Breakfast available on your own (included with room)
8:30 a.m. - 9:00 a.m.
Devotional
9:00 a.m. - 10:15 a.m.
General Session
10:15 a.m. - 10:30 a.m.
Sponsor break
10:45 a.m. - 12:00 p.m.
Track Seminars 1
Developing community partnerships
Delivering tough messages with Grace
Rob Swiers, executive director, New Life Center
Social Media that attracts
12:00 p.m. - 1:00 p.m.
Lunch with professional network cohorts
1:15 p.m. - 2:30 p.m.
Track Seminars 2
Client Progression Model
Building a Low-Barrier Campus
Larry Yonker and Terry Anderson, Springs Rescue Mission
Legal Challenges Around Sexual Orientation Issues
Harrison Smith, regional director, Alliance Defending Freedom
2:30 p.m. - 2:45 p.m.
Sponsor break
2:45 p.m. - 3:30 p.m.
Reflect with your coworkers or friends from nearby ministries
3:30 p.m. - 6:00 p.m.
Free time (potential offsite activity)
6:15 p.m. - 8:00 p.m.
Dinner and General Session
Wednesday, October 9
6:30 a.m. - 9:00 a.m.
Breakfast available on your own (included with room)
8:30 a.m. - 9:45 a.m.
Track Seminars 3
Fighting Human Trafficking
Barry Feaker
Realigning for a More Effective Program
Chad Young, executive director, Salina Rescue Mission
Corporate Partners=Corporate Giving
10:00 a.m. - 11:30 a.m.
Closing General Session
---
---
Sponsorships
There are three levels of sponsorships available at the conference. Sponsor sign-up is located at the bottom of this page. A sponsorship or display table is required in order to attend. Please note that sponsors must be in membership with Citygate Network. If you plan to participate in the conference sessions and/or meals, you will need to register as an attendee in addition to purchasing your sponsorship. If you have additional questions, please email Stacie Hughes, shughes@citygatenetwork.org.
$700–Primary Sponsor
Address attendees during one of the general sessions
Handouts during the speaking opportunity
Display table during conference
$400–Break Sponsor
Handout during break
Display table during conference
$250–Table Sponsor
Display table during conference