Liberty District Conference
Where
Canadensis, Pennsylvania
Spruce Lake
The Liberty District Conference offers an all-inclusive getaway at Spruce Lake in Pennsylvania again this year. You won't want your team to miss this event, jam-packed with education, inspiration, and networking designed to enrich and connect mission and ministry staff from throughout the district. What a fantastic way to invest in your staff members!

This event is intentionally loaded with opportunities to build relationships and to foster learning among your team, as well as with others in similar roles facing similar challenges in their work. Because this event takes place within your district, many employees who can't attend Citygate Network's Annual Conference can benefit from interaction and education pertinent to them.
Speakers
Jane Bradbury is an actress and writer, known for Perfect Stranger, Meet Dave, and Elf. She and her husband, Todd Komanarki, are devoted followers of Jesus and continue to be salt in light in the film industry.
Todd Komarnicki is a successful Hollywood film producer, having written and produced films such as Elf and Sully. He is passionate about Jesus, passionate about the poor, and a great storyteller.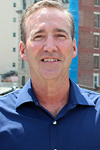 Craig Mayes is chief spiritual formation officer at Bowery Mission in New York City. He spent eight years as professor in counseling/psychology and 18 years as a pastor at two churches.
Chip Roeper is an executive coach and consultant, with a passion to see men and women grow and thrive in their God-given abilities and calling.
Lodging
Located on 888 acres in the Poconos, this conference provides a chance to retreat from the everyday grind, as well as to refresh your mind, team, and ministry. Whether you want to explore the eight miles of woodlands, waterfalls, and mountain streams; enjoy a game of mini-golf, basketball, or disc golf; hang out in the game room; or take a dip in the pool, the Spruce Lake Retreat Center offers it all.

The program will include speakers and seminars focusing on the topic "Gritty Grace," several resource tables, and five meals (dinner Monday through breakfast Wednesday), as well as plenty of opportunities to connect.

The $334.00 registration fee covers a single room, or $238.00 for a double and includes two-nights of lodging, all programming, and meals.
---
Schedule
Theme: Gritty Grace
Monday, September 30 - Wednesday, October 2
---
Monday, September 30
4:00 p.m. - 5:00 p.m
Registration and check-in
5:00 p.m. - 5:50 p.m.
Dinner (Dining Hall, 2nd Floor)
6:00 p.m. - 7:45 p.m
Opening General Session
(Black Cherry Room in Spruce Lodge)
Opening remarks
Worship & prayer
Keynote speaker: Chip Roper
7:45 p.m. - 8:15 p.m.
Affinity groups
8:30 p.m. - 9:30 p.m.
Snack and networking
Tuesday, October 1
7:30 a.m. - 8:00 a.m.
Devotions and prayer (Black Cherry Room in Spruce Lodge)
8:00 a.m. - 8:45 a.m.
Breakfast (Dining Hall, 2nd Floor)
9:00 a.m. - 10:15 a.m.
General Session II
Greeting and Citygate Network announcements
Worship
Keynote speaker: Todd Komanarki
10:20 a.m. - 11:35 a.m.
Track Seminars 1:
Wounds from the Work: Understanding Vicarious Trauma
Jill Sirianni, Safe Place
Radical Hospitality
Josiah Hake, NYC Relief
Managing Change
Michael Brooks, Pathwise Consulting
Perils & Possibilities of Provider Partnerships
Dan Stoltzfus, Helping Up Mission; Denis Antoine, Cornerstone Clinic
12:00 p.m. - 12:45 p.m.
Lunch
1:00 p.m. - 3:30 p.m
Afternoon break
3:45 p.m. - 5:00 p.m.
Track Seminars 2:
Professional and Personal Roles—Values Clash
Mary Elizabeth Kyle, The Bowery Mission
Trauma-Informed Spiritual Formation
Craig Mayes, The Bowery Mission
Innovation Disruption
Frank Williams, Bridgeport Rescue Mission
5:00 p.m. - 5:50 p.m.
Dinner
6:00 p.m. - 7:45 p.m.
General Session III
Worship
Keynote speaker: Jane Bradbury
Client Story
7:45 p.m. - 9:00 p.m.
Snack and networking
Wednesday, October 2
7:00 a.m. - 7:50 a.m.
Devotions and prayer
8:00 a.m. - 8:45 a.m.
Breakfast (Dining Hall, 2nd Floor)
8:45 a.m. - 10:00 a.m
Track Seminars 3:
Abiding in Christ in Life's Chaos
Craig Mayes, The Bowery Mission
Etiology As it Relates to Addiction
MaryAnn Gardner, Bridgeport Rescue Mission
Hiring Quality Staff (Hiring on a WHIM)
Garrett Miller, Cotria
10:00 a.m. - 11:35 a.m.
Closing General Session
Worship
District update
Keynote speaker: Craig Mayes
Prayer & send-off
---
---
Cancellation Policy
If you need to cancel your registration, you may do so with no penalty up to two weeks before the event. Cancellations requested less than two weeks before the event will result in a 30% cancellation fee.
Sponsorships (All Full)
For Citygate Network business members, there are three levels of sponsorships available at the conference. Sponsor sign-up is located at the bottom of this page. A sponsorship or display table is required in order to attend. Please note that sponsors must be in membership with Citygate Network. If you plan to participate in the conference sessions and/or meals, you will need to register as an attendee in addition to purchasing your sponsorship. If you have additional questions, please email Stacie Hughes, shughes@citygatenetwork.org.
$700–Primary Sponsor
Address attendees during one of the general sessions
Handouts during the speaking opportunity
Display table during conference
$400–Break Sponsor
Handout during break
Display table during conference
$250–Table Sponsor
Display table during conference