Citygate Network's
2020 Coronavirus Tool Kit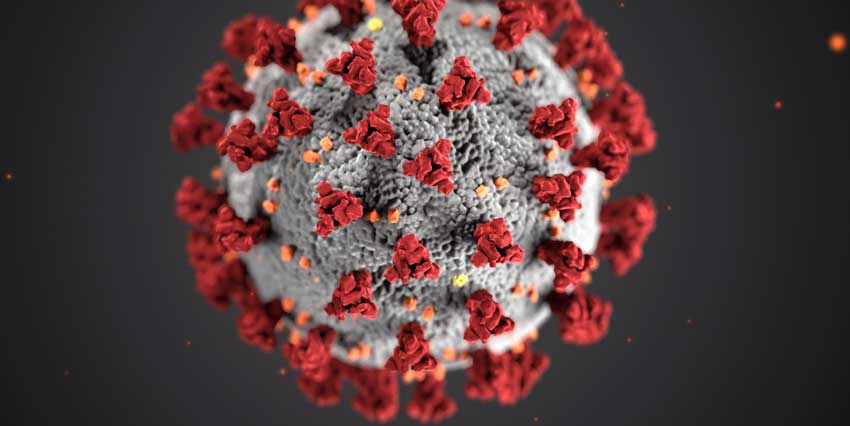 Overview | Marbut Conference Call | Member Protocols | Resources
THE LATEST NEWS
03/28/20
See how the Coronavirus CARES Act can benefit you mission or ministry
Read More »
03/26/20
Possible Christian camp solution idea sent to members
Read More »

03/25/20

Critical Information For US Citizens Stranded Around the Globe: The following document was provided by the U.S. Department of State on March 24, 2020 and provides travel guidance for U.S. Citizens during the COVID-19 pandemic.
Download U.S. State Department PDF »
---
GENERAL OVERVIEW
From time to time, the world experiences disease outbreaks that threaten public health. In recent decades, HIV/AIDS, H1N1 (Bird Flu), SARS, and Ebola come to mind. In 2020, we have Coronavirus. This disease has spread around the world quickly—more quickly than some thought it would. Initial recommendations for precautions have very recently given way to postponements of sporting events and concerts, and closures of schools and offices. In recent days, many cities and states have told restaurants and bars not to open. This is being done to eliminate the coming together of crowds in confined spaces. Such restrictions were not done in places like Northern Italy and Coronavirus spread much faster than anticipated. It's quite possible that strong measures being taken in the U.S. now will pay off in a couple of months.
What's confusing at the moment is that social media is giving us articles and posts that span the spectrum. Some are saying to wash your hands frequently and the whole thing will be over in a few weeks; some are forecasting that this will rival the plagues of medieval Europe. Citygate Network urges everyone to take all of the precautions put forth by the Center for Disease Control and not to fan the flames of unfounded speculation.
Citygate Network believes we still need to take the Coronavirus seriously. We are working with our members to make sure they are protecting their staff, volunteers, guests, and clients. This toolkit will be regularly updated with information from the most reliable sources.
CONFERENCE CALL
Citygate Network hosted a 90-minute Zoom call on March 17 with Dr. Robert Marbut, executive director of the U.S. Interagency Council on Homelessness (USICH), and with staff at the Center for Disease Control and Prevention (CDC). Updates were given by Dr. Marbut and our CDC friends. This was followed by a Q&A giving members the opportunity to express their greatest concerns.
The following subjects were prominent in the dialogue:
Staffing/Personnel — Finding enough people to carry on basic operations in cases where volunteers have been asked to suspend their work and older staff have been asked to stay home.
Supplies — Having the ability to get cleaning and sanitation goods at a time when the public is making a run on these same products.
Food — Getting access to food at a time when food donations from the public have dropped off and restaurants that provide leftovers have shut down.
Funding — Putting the needs of the nonprofit community in front of the administration and congress to petition for relief dollars at a time when financial donations are waning.
Local Governments — Making sure the work missions and ministries are doing is understood and given priority support on the local level.
Disease Control — Understanding more about the disease and understanding procedures and protocols that are becoming best practices.
The entirety of the call was recorded and is available to members. Login to Citygate Network's members-only site to get the link for that recording.
During the call, it was announced that the USICH has appointed a liaison to serve as a go-between, helping homeless services providers (e.g., rescue missions, addiction-recovery centers, and similar ministries), and the government have the fastest and clearest communication. The liaison is Joe Savage. Login to Citygate Network's members-only site to get contact information for Joe.
WHAT MEMBERS ARE DOING DIFFERENTLY
Citygate Network members are telling us what they are doing differently—procedures, protocols, services, staffing—in light of the Coronavirus crisis. Login to Citygate Network's members-only site to access the growing list. Member organizations are named so peers can contact them for more information. Please email Alice Gifford with any things you are doing that you do not currently see on the list.
BASIC INFORMATION FOR MEMBERS AND NON-MEMBERS:
For mission/ministry staff: Since doctors know the virus is contagious before people show symptoms, they recommend maintaining good hygiene, washing your hands frequently, and staying home when you're sick. The links below will talk more about that.
For volunteers: There are three schools of thought here. The first is to allow volunteers to continue to participate, but go through thorough screenings. The second approach is to temporarily ban all volunteer assistance and have staff and clients (who are going to be present anyway) handle all duties. The third is a combination of one and two, bringing in key volunteers to be supervisors because of experience and special skills. You can download procedures for these approaches further along in this toolkit.
For guests and clients: We must not assume individuals needing our services are immune from community spread* simply because they might not travel abroad or seldom come in contact with people who have traveled overseas. The "degrees of separation" can be surprisingly few. In truth, our homeless neighbors are more vulnerable because of compromised physical condition. Additionally, they are unable to "shelter in place" once infected due to the current realities of their circumstances.
The situation changes daily, but the President's Coronavirus Task Force and the Center for Disease Control (CDC) are following this international epidemic and providing daily updates and information. Strategies have been provided to aid in combating the spread of the disease.
Our staff is participating in regular webinars organized by CDC to keep you informed about the recent outbreak of the Coronavirus. Citygate Network President John Ashmen has been priveliged to be in meetings with people at the highest levels of government, such as Surgeon General Jerome Adams, and will continue to acquire additional information which will be reported here.
Be sure to bookmark this page as we will continue to post updates and resources to help you navigate this current situation.
*Community spread means individuals infected with COVID-19 have become ill without traveling overseas or coming into contact with those that have.
---
COVID-19 Resources
The following resource list is being updated regularly. Be sure to check back for new and updated resources.
CDC LINKS
Please Note: These links will take you off of the Citygate Network website.
• Interim Guidance for Homeless Shelters
• Precautions for Persons Providing Care
• Prevention and Treatment for COVID-19
• Share 5 Simple Facts, Not Fear
• Risk Assessment and Public Health Management in Community Settings
---
ADDITIONAL LINKS
Please Note: These links will take you off of the Citygate Network website.
• Johns Hopkins Real-time COVID-19 Interactive Map Real-time reports of global cases by the Center for Systems Science and Engineering (CSSE) at Johns Hopkins University (JHU).
• Fundraising and the Coronavirus Thoughts on how to best "run the marathon" that is the current Coronavirus pandemic.
• Google Search Results for Coronavirus + Homeless
• Compliance Resources for Human Resources This resource page created by Zywave attorneys, reviews the impact of COVID-19 and its unprecedented impact on HR and Legal Compliance issues.
---
DOCUMENT DOWNLOADS
Coronavirus Protocols Brief
While Citygate Network has published an extensive tool kit online with downloadable resources, we've culled the most important points in this summary brief, and we've added some additional resources. [This resource has been moved to our members only section.]
Sample Statement for Volunteer Programs
A sample statement adapted from Open Door Mission in Omaha—to be used when communicating with your volunteer base
Download Volunteer Program Sample Statement PDF
Download General Statement About Coronavirus Precautions

What I am doing for the upcoming COVID-19 (coronavirus) pandemic.
In this letter, Dr. James Robb, a respected virologist, presents handy tips to protect yourself from the spread of Coronavirus as well as a helpful list of items to have on hand.
Download COVID-19 Preparation Article
Managing Impacts from Aerosol Transmissible Diseases (ATDs)
This tool kit provides tactical plans when managing ATD's such as COVID-19, influenza, meningitis, whooping cough, chickenpox, measles, and tuberculosis. Included in the appendix are several downloadable signs for your mission or ministry, illness and transfer forms, and recommended protocols. [This resource has been moved to our members only section.]
COVID-19 Screening Questionnaire
Use this handy form to interview clients coming to your mission or ministry for Aerosol Transmissible Diseases such as Coronavirus (COVID-19).
Download Screening Questionnaire
COVID-19 Precautionary Health Care Products
With COVID-19 spreading, it's important to take precautionary steps to protect your mission and those you serve daily. This flyer provides a list of health items to consider acquiring for your mission or ministry.

Pandemic Planning Guide for Homeless and Housing Service Providers
The purpose of this planning guide is to help homeless service agencies—including shelters, day programs, housing programs, and others—prepare for an influenza pandemic. Development of this guide was made possible with support from the Preparedness Section of Public Health - Seattle & King County and the Vulnerable Populations Action Team.
Download Pandemic Planning Guide
Pandemic Recovery Plan Template
This document offers policies and procedures for responding to and recovering from a pandemic outbreak that disables company staff and negatively impacts the mission's ability to provide client services as usual. It includes process-level plans for addressing people issues and maintaining the the mission's ability to provide business as usual.
Download Recovery Plan Template
---
VIDEOS
Please Note: These links will take you off of the Citygate Network website.
• How to Stop the Spread of COVID-19 Germs This :30 PSA provides general hygiene tips.
• YouTube COVID-19 video playlist Curated by the CDC, these videos and PSAs cover general topics related to care and prevention.
• CDC Business Sector Call for COVID-19 – February 21, 2020 In this video, Dr. Nancy Messonnier provided a situational update on COVID-19 with CDC partners and answered questions that some private sector partners provided prior to the call. Topics included travel restrictions, recommended use of face masks and N95 respirators, and prevention techniques.
---
MEMBERS ONLY RESOURCES
Additional resources and links are being made available for Citygate Network members. Sign-in to access these uniquely curated webinars, member documents, Zoom calls with the USICH and government contacts.