Platform Guests
Here are some of the folks who will be stirring our thinking, guiding our discussions,
and leading our worship:
CRAWFORD LORITTS
Pastor, Family Life Teacher,
Radio Host, Author
CRAWFORD LORRITS serves as senior pastor of Fellowship Bible Church in Roswell, Georgia. A popular speaker at venues around the world—including churches, colleges, conferences, Super Bowls, and the Pentagon—Crawford has authored nine books, and earned multiple degrees. He hosts two national radio programs, Living a Legacy and Legacy Moments, andsits on several boards, including CRU (Campus Crusade for Christ). Crawford and his wife, Karen, raised four children, and now enjoy 11 grandchildren.
CHARLES MAASZ
Glasgow City Mission Chief Executive,
Cook, Minister
CHARLES MAASZ comes to us from Glasgow, Scotland, where he recently took the reins as CEO of the Glasgow City Mission. In 1997, the Lord restored Charles from a life of drug dependency, mental health issues, and bad choices. He spent the next 30 years following hard after God in the hospitality sector and ministry world. Charles and his wife, Adelle, have almost finished raising the last of their three children and have begun reaping the rewards of grandparenting.
JO SAXTON
Author, Speaker,
Podcast Host, Leadership Coach
JO SAXTON is an author, speaker, podcast host, and leadership coach. Born in London to parents who immigrated from Nigeria, Jo has a bold, tenacious, effervescent approach to sharing her wisdom on identity, influence, and living an authentic life. She is characterized by honesty and approachability, giving audiences practical next steps forward. Jo and her husband, Chris, live with their two daughters in the Minneapolis area.
HYATT MOORE
Author, Teacher, former
Wycliffe President, Artist/Painter
HYATT MOORE began his career in graphic design and art direction before joining Wycliffe Bible Translators, where he served for 32 years—including a term as president of the organization. Currently, Hyatt thrives as a painter and speaker, and has authored and illustrated several books. His work is displayed in art galleries around the U.S. and in more than 20 countries. Parents to five children scattered around the world, Hyatt and his wife, Anne, make their home in Southern California.
ROBERT LOGGINS
Pastor, Author, Citygate Network
Minister-at-Large
RUSS TAFF
Grammy and Dove Nominated
Artist, Speaker
RUSS TAFF was the fourth of five sons born to a Pentecostal preacher. He survived an abusive childhood to launch a trailblazing career as a Christian contemporary recording artist, singing with the Imperials and the Gaither Vocal Band, before establishing a successful solo career. A 2018 documentary revealed Russ' lifelong struggle with alcoholism, shifting his ministry to include a testimony of shame, addiction, and recovery. He and his wife, Tori, have two daughters and live in Tennessee.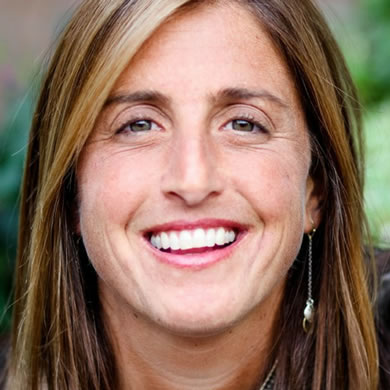 LINA ABUJAMRA
ER Physician, Ministry Founder,
Author, Speaker
LINA ABUJAMRA trained as a pediatric emergency room doctor but has chosen to pursue her passion to empower people with biblical truth, founding Living with Power Ministries. As a popular Bible teacher, blogger, speaker, and author, she reaches listeners through weekly podcasts, daily devotionals, and a Moody Radio program. Born in Beirut, Lebanon, Lina now calls Chicago home, but is engaged in several projects to bring hope and healing to Syrian refugees in the Middle East.
ENGLISH BROTHERS
Classic Western Singers,
Musicians, Entrepreneurs
THE ENGLISH BROTHERS are comprised of Wes, Ray, and Gerald English, a band of brothers born and raised in Texas. Their unique vocal blend and pure acoustic instrumentation has been their signature sound since they began harmonizing together to perform classic Western tunes and unforgettable cowboy comedy going all the way back to the mid-1970s. The brothers lend their talents to a variety of venues around the country, but proudly call San Antonio home.
JOHN ASHMEN
Citygate Network President,
Author, Speaker
DAN and SANDY ADLER
Musicians, Worship Leaders
DAN AND SANDY ADLER have performed together since they married in 1984. After serving on staff at a large church in Minneapolis, they launched Heart of the City Ministries in 1996 to focus on uniting the church through gatherings of multi-racial, multi-denominational ministry and worship events. Heart of the City band members represent 11 ethnicities, have recorded seven albums, and perform about 35 concerts annually. Leading these events around the world is Dan and Sandy's passion and calling.
SARA GROVES
Singer, Worship Leader,
Record Producer, Author
SARA GROVES is a former high school teacher who has released 16 albums since beginning her full-time singer/songwriter/recording artist career in 1997. With a passion for justice and a heart of mercy, she also advocates for victims of human trafficking. In 2012, Sara and her husband, Troy, opened Art House North, a creative space to build artistic community in St. Paul, Minnesota, where they live with their three children.
JAMES SANG LEE
Self-Defense Expert and Security Advisor
JAMES SANG LEE is a four-time ISKA World Champion in martial arts and used to choreograph fight scenes for film, appearing in multiple blockbuster movies. A direct encounter with Jesus changed his life of self-absorption into servanthood, and James now works as head of security at Northland Church in Longwood, Florida, in addition to running self-defense and safety seminars around the world. Alongside his wife, Jennie, James helps parent their three children.
Times, descriptions, and personnel shown closely parallel the actual program but are for general planning purposes only. The final program may differ slightly in multiple areas.

Photos throughout courtesy of Grand Hyatt San Antonio and iStock