---
SATURDAY, JUNE 1
L.A./SKID ROW EXPERIENCE
Come two days early and see Los Angeles' infamous Skid Row and two member missions!
We're inviting folks to fly into the L.A. area early and take in the stunning reality of the largest Skid Row in North America. Starting at 3:00 p.m. Saturday, June 1, we'll tour Union Rescue Mission and Los Angeles Mission, located a block apart in the heart of it all. We'll have Saturday dinner and Sunday lunch at the missions. Our time will be spent observing mission operations and sitting under the tutelage of mission leaders and city officials. You can choose your own L.A. accommodations from our recommended list. Stay in a name-brand downtown high-rise hotel or a safe-and-secure local rooming house for the total experience. Late Sunday afternoon, we'll travel by comfortable motor coach to Palm Desert and have dinner along the way.
The two-day experience with three meals (and snacks) and one-way motor coach transportation is just $149 per person. Register early as this excursion will certainly fill up fast.
A limited number of discounted rooms are available for the night of June 1 at the DoubleTree by Hilton Los Angeles Downtown, approximately a half mile from the missions. The rate is $169, and you can make reservations at this hotel (which is for the L.A./Skid Row Experience only) by visiting the property's online registration portal.

You can also make telephone reservations. Simply dial (800) 222-TREE or (800) 222-8733 and follow the automated instructions.

Other lodging options, near Staples Center (1.6 miles from the missions, about 10 minutes), include the following: Residence Inn, Courtyard Los Angeles, L.A. Live, Hotel Indio, O Hotel, Hotel Figueroa. You can use your favorite travel booking site to check availability and rates.
3:00 p.m. – 3:45 p.m. – L.A. Mission Holsinger Chapel
Welcome and Orientation, Part I
Learn about Skid Row. Learn about the L.A. Mission. Meet several celebrities and local politicians.
3:45 p.m. – 4:15 p.m.
Exploratory Walk to Union Rescue Mission
We'll extend the one block walk and cover five blocks to get a comprehensive picture of what life is like in this internationally infamous area.
4:15 p.m. – 4:45 p.m. – Union Rescue Mission Chapel
Welcome and Orientation, Part II
Learn about Union Rescue Mission. Meet several more involved locals and people of influence in the community.
5:00 p.m. – 7:00 p.m. – Union Rescue Mission Roof
Beauty and Blight Barbecue
Go six floors up for some great cooking and amazing views of North America's thirdlargest city–and the heartbreaking situation that's unfortunately attached to it.
7:00 p.m. – 9:00 p.m. – Los Angeles Grand Central Market
Market Excursion
We'll navigate the back alleys of the Toy District to an amazing emporium that's been part of downtown L.A. life since 1917. Cultures and cuisine converge in this amazing place.

---
SUNDAY, JUNE 2
9:00 a.m. – 9:30 a.m. – L.A. Mission
Sunday Morning Mission Message
Be spiritually uplifted in this condensed but convicting church service. We'll have music, mission testimonies, and words of instruction from the Holy Scripture.
9:45 a.m. – 11:45 a.m. – L.A. Mission and Union Rescue Mission
Tours and "Seminettes"
Participants will get to see both missions via back of the house tours during which we will offer location-related mini-seminars. Here are just some of the subjects that will be covered:
Navigating the Complexities of City Government
Maximum Security with Minimal Risk
Planning a Big Bash with Multiple Purposes
Making a Zillion Meals a Day
Recovery in an Area That's Recovery Unfriendly
How to Find and Nurture Millionaire Donors
Capturing Your History for More than Posterity
"Amazing Stories from Skid Row"
12:00 p.m. – 1:00 p.m. – L.A. Mission and Union Rescue Mission
Lunch
1:15 p.m. – 3:15 p.m.
Tours and "Seminettes" (Continued)

3:30 p.m. – 6:00 p.m.
Motor Coach Travel, Skid Row to Morongo
It's approximately 90 miles from Skid Row to the edge of the desert, but we're allowing extra time due to the possibility of encountering that insane Southern California traffic. You never know. (Don't worry, our buses will have bathrooms.)
6:15 p.m. – 7:30 p.m.
Dinner at Morongo Resort and Spa
You'll enjoy an excellent buffet at this oasis and Indian gaming location that's seen as the doorway to Coachella Valley.
7:45 p.m. – 8:15 p.m.
Motor Coach Travel, Morongo to Palm Springs
It's just 20 more miles from the resort to our Palm Springs base for the event and a good night's sleep.
PALM SPRINGS
At Palm Springs Convention Center and Renaissance Palm Springs Hotel
4:00 p.m. – 9:00 p.m.
Registration and Information Oasis Open
7:30 p.m. – 8:30 p.m.
Early Arrivers Sunday Night Chapel
If you happen to be in Palm Springs early, come take part in this informal, outdoor time of bonding and blessing through singing, Scripture recital, testimonies, and a message from God's Word.

---
MONDAY, JUNE 3
7:30 a.m. – 10:30 a.m.
Tee Time Breakfast and Links Time
If you are a golfer, you certainly will want to gather with us for an OPTIONAL quick bite and then play a round under the palms at Escena Golf Club. Two Citygate Network golfing aficionados will be your hosts. If anybody can beat them, it's Arnold Palmers all around! Tee times start at 7:35 a.m. Call (760) 7782737 and ask to confirm a spot with Citygate Network. The $35 fee can be paid onsite and includes a cart and practice balls. If you commit, don't forget to show up.
7:30 a.m. – 6:00 p.m.
Registration and Information Oasis Open
8:30 a.m. – 2:10 p.m.
Enter Here: A Revival Experience for CEOs
If you are a new CEO or a CEO whose vision and methods have been passed down from predecessors, this session will take you to a new level of understanding about what life transformation ministry in 2019 and beyond needs to look like to be effective and embraced by a new generation of donors, volunteers, and the citizens of your city.
8:30 a.m. – 2:10 p.m.
EXODUS EXHORTATIONS
If you want to make the most of your convention experience, plan to arrive Sunday night to be onhand for our preconference Monday workshops. Three tracks will follow our Exodus theme, using the context of Moses, Miracles, and Manna. Each track promises a deep dive into sessions on leadership, transformative programs, and resource development. There are three workshops in each track, and–no need to strike a rock–lunch is included in your early education fee.
Moses: Leading a Movement (three workshops)
In Jewish tradition, Moses stands as one of the greatest prophets. He challenged Pharaoh, led the Israelites through the desert, and guided them to the edge of Canaan. Like the Israelites moving toward the Promised Land, our member ministries, too, are following God's leading into new strategies and methods. Moses wasn't a perfect leader, and that's why his leadership journey provides a great framework to discuss:
Session 1: Finding and Developing Your Joshuas
Session 2: Leading a Cultural Shift in the Face of Adversity
Session 3: Influencing Others Through Thought Leadership
Miracles: Serving Clients through a Deeper Understanding (three workshops)
The children of Israel witnessed miracle after miracle, yet their journey to the Promised Land was marked by complaining, raising up idols, and attempts to return to old ways. The people we serve struggle in these ways too, and society continues to devise new ways to enslave. We'll talk about:
Session 1: Understanding Trauma-Informed Care and Its Effect on Clients
Session 2: Engaging in the Fight Against Human Trafficking at All Levels
Session 3: Leading People Through an Abusive Past and Into a Meaningful Life
Manna: Sharing the Vision to Expand Your Reach (three workshops)
Manna was God's provision to help His people survive in the wilderness while learning to depend on Him day by day. They were never intended to sustain themselves with manna longterm; only until they reached the border of Canaan. How do you embolden donors to look past the giants in the land and invest in longterm transformation? Together, we'll uncover strategies for:
Session 1: Ensuring Your Resources Keep Pace with the Vision of Your Organization
Session 2: Involving Your Donors in the Call for LifeTransformation Programs
Session 3: Aligning Your Message with Donors' Values
8:30 a.m. – 9:55 a.m.
Exodus Exhortations Session 1
10:15 a.m. – 11:40 a.m.
Exodus Exhortations Session 2
11:45 a.m. – 12:30 p.m.
Lunch (For Exodus Exhortations and Enter Here attendees.)
12:45 p.m. – 2:10 p.m.
Exodus Exhortations Session 3

2:30 p.m. – 3:30 p.m.
Certification Consultants Meeting
2:30 p.m. – 3:30 p.m.
Emerging Leader Rendezvous
This is a time when attendees 39 and under can connect prior to the event getting into full swing. We'll meet in the lecture hall for some words of deep insight from popular college professor Sandy Richter.
2:30 p.m. – 3:30 p.m.
Exhibit Hall CEO "Hard Hat" Tour
The Hall won't be fully set up, but we're giving key decision makers the chance to get in early and see what's where and what they want their team to check out.

OFFICIAL START OF CONFERENCE
3:45 p.m. – 4:45 p.m.
District Gatherings (FirstTimers)
Meet those from your territory and tribe and find out what Citygate Network events will be taking place near you the rest of the year. And if this is your first Annual Conference and Exposition, we'll be doing an orientation during this session.
5:30 p.m. – 8:00 p.m.
Monday Night General Session
General Sessions are the most popular components of our conferences. It's where you feel the heartbeat of Citygate Network. We'll start with dinner and move to from the floor networking, videos, giveaways, and more. In this session, our speakers will be Eugene Cho and Sandy Richter. Kellie and Kristen will lead our worship.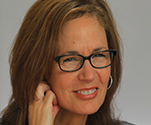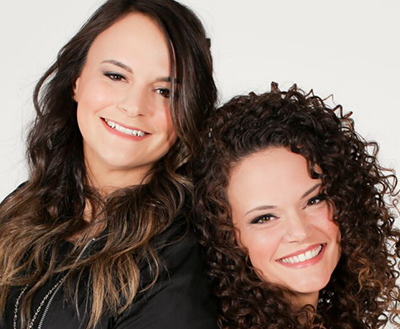 8:00 p.m. – 9:00 p.m.
Dessert in the Desert
The Exhibit Hall is the natural setting to enjoy sweet treats and network. And best of all, you'll encounter lots of business members and new vendors who have products or services your mission or ministry needs.
9:30 p.m. – 10:00 p.m.
Hot Tub Talks
Put on your pool attire and head to the soothing waters of the hot tub on the pool deck to debrief after a full day. We'll have a host on hand to seed the dialogue and eject the rowdies.
---
TUESDAY, JUNE 4
7:00 a.m. – 7:30 a.m.
Pondering in the Wilderness
There's a beautiful outdoor meeting area with palms and cactuses (and, okay, sand) a few steps west of the Convention Center. It's the perfect setting for morning Scripture reflections from Pastor Robert Loggins. Come join us in the cool of the morning.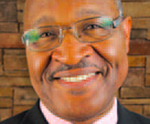 7:40 a.m. – 8:10 a.m.
"Just Show Up" Public Scripture Reading
Another way to take in God's Word (in case you didn't get up early enough to go to the wilderness) is in this unique Scripture only assembly. Several Bible passages (with soft background music and sound effects) will be read, uninterrupted, as The Holy Spirit does the interpretation. Bibles will be provided. Morning finger food and beverages will be available.
7:45 a.m. – 6:30 p.m.
Registration and Information Oasis Open
8:15 a.m. – 9:30 a.m.
Track Seminars, Group 1
10:00 a.m. – 11:40 a.m.
Tuesday Morning General Session
This is our second all group gathering–and it will be just as full and fascinating as the first. Sandy Richter will be back with Part II of her message from Monday evening. Peter Greer will also take the stage. Kellie and Kristen will again be leading worship.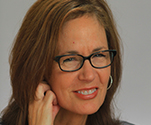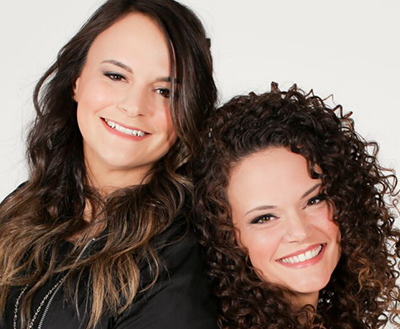 11:40 a.m. – 1:40 p.m.
Exhibit Hall Open
12:00 p.m. – 1:00 p.m.
Lunch in the Exhibit Hall
12:00 p.m. – 1:30 p.m.
Leadership Luncheon
Board members, district officers, and those who are helping to fund the Citygate Network vision in extraordinary ways are invited to share a meal, get a special update from President John Ashmen, and converse about the exciting things that are ahead.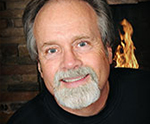 2:00 p.m. – 3:15 p.m.
Track Seminars, Group 2
3:30 p.m. – 4:30 p.m.
Smooth Networking
Listen to dialogue and share your thoughts with people who do just what you do, but at other missions. There are 21 career track groups to choose from. The insights will be refreshing–as will the fruit smoothies we'll be offering.
4:30 p.m. – 5:30 p.m.
Insurance Committee Meeting
5:00 p.m. – 5:45 p.m.
Women in Leadership Reception
The Miriams among us are stepping out to the pool deck for hors d'oeuvres and some secluded conversation about family, life, and ministry. Our host and conversation starter will be Darla Burkett, CEO of the local mission.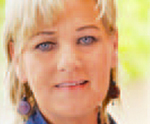 6:00 p.m. – 8:30 p.m.
Tuesday Evening Session
Danielle Strickland will be the guest speaker in this contentrich general session. Kellie and Kristen will be handling the music portion. An annual report and vision chronicle will come from John Ashmen and members of the Citygate Network board.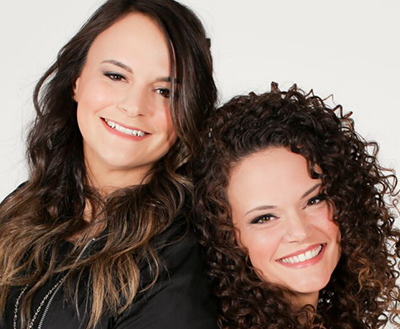 8:30 p.m. – 9:30 p.m.
Dessert in the Desert
It's back to the Exhibit Hall (actually, next door) for munching, walking, talking, and investigating great deals.

---
WEDNESDAY, JUNE 5
7:00 a.m. – 7:30 a.m.
Pondering in the Wilderness
Robert Loggins will again use the flora and fauna of our desert setting for a morning devotional.
7:30 a.m. – 8:30 a.m.
Exhibitor Breakfast
We like to treat our business members and exhibiting guests to breakfast and provide an opportunity to debrief with Citygate Network staff and board. This is that time.
7:40 a.m. – 8:10 a.m.
"Just Show Up" Public Scripture Reading
Hearing God's Word read in the still quiet part of the day is as refreshing as a rare morning rain in the desert. We'll have the Bibles, very light snacks, and beverages ready to go.
7:45 a.m. – 4:00 p.m.
Registration and Information Oasis Open
8:15 a.m. – 9:30 a.m.
Track Seminars, Group 3
10:00 a.m. – 11:30 a.m.
Wednesday Morning General Session
One of Citygate Network's favorite speakers, Bryan Loritts, will be featured today. You will be visiting several different missions via video, networking to have your pressing questions answered, and worshiping with Kellie and Kristen.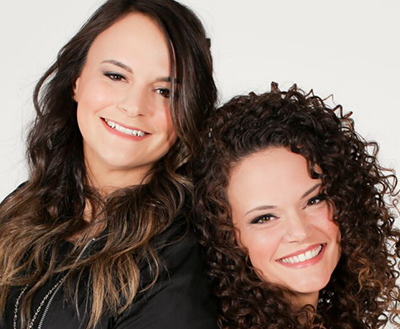 11:30 a.m. – 1:45 p.m.
Exhibit Hall Open
12:00 p.m. – 1:00 p.m.
Exhibit Hall Lunch
12:30 p.m. – 1:30 p.m.
Citygate Benefits (Health Insurance) Meeting
1:45 p.m. – 3:00 p.m.
Track Seminars, Group 4
3:30 p.m. – 7:15 p.m.
Coachella Valley Rescue Mission Excursion
This year, we've embedded our OPTIONAL local mission tour into the program so you don't have to miss any seminars or stay beyond the last general session–and you get dinner! Travel by motor coach to Indio, California, and see this clean, bright, exciting mission that takes a unique approach to helping hurting people in the greater Palm Springs area. They offer full emergency services and run two unique programs side by side on the same campus. There's a lot to see and learn at Coachella Valley Rescue Mission.
7:30 p.m. – 8:45 p.m.
An Evening with Mike Williams
After dinner on your own on the town–there are dozens of great restaurants all along Palm Canyon Drive–come on back for an evening of hilarity and hope with the incomparable Mike Williams. His sidesplitting comedy comes with plenty of takeaways that will sway your thinking long after the laughter subsides.
9:15 p.m. – 10:00 p.m.
Hot Tub Talks
---
THURSDAY, JUNE 6
7:00 a.m. – 7:30 a.m.
Pondering in the Wilderness
Your last chance to sit in the shade and hear what Robert Loggins has to say about some key passages.
7:30 a.m. – 10:15 a.m.
Registration and Information Oasis Open
8:00 a.m. – 9:15 a.m.
Track Seminars, Group 5
9:45 a.m. – 11:45 a.m.
Thursday Morning General Session
In our last all group gathering, you will enjoy brunch and hear from several Citygate Network CEOs about what God is doing in their lives, and how that is spilling over and affecting their ministries in amazing ways. This will send you on your way inspired and motivated to see people enter in and start anew with gospel powered life transformation.