Danielle Strickland has led churches, started training schools,
and established justice departments around the world. She spent 22 years as an officer in The Salvation Army, and is an ambassador for Stop The Traffik. She has authored several books, including The Ultimate Exodus and The Zombie Gospel. A co-founder of Infinitum (a way of life), Danielle is committed to seeing people and neighborhoods transform.
Peter Greer is president and CEO of HOPE International, a global
Christ-centered microenterprise development organization serving around the world. While known for his book, Mission Drift, he has also written or co-written The Poor Will Be Glad, The Spiritual Danger of Doing Good, and Entrepreneurship for Human Flourishing. Currently, he serves as the entrepreneur-in-residence at Messiah College in Pennsylvania.
Eugene Cho is the founder and visionary of One Day's Wages (ODW),
a grassroots movement of people, stories, and actions to alleviate extreme global poverty. Since its launch in October 2009, ODW has raised nearly $7 million for projects to empower those living in extreme global poverty. For his entrepreneurial work and spirit, Eugene was the recipient of the 2017 Distinguished Alumni Award from Princeton Theological Seminary.
Bryan Loritts is lead pastor at Abundant Life Christian Fellowship of Silicon Valley,
California. He is author of six books, including the Christianity Today award-winning Saving the Saved: How Jesus Saves Us from Try-Harder Christianity into Performance-Free Love. He is an in-demand conference speaker and Biola University board member. He has a daily devotional program on the Salem Radio Network.
Mike Williams is a 2017 GMA Dove Award-winning speaker and comedian.
He has toured with Third Day, Casting Crowns, TobyMac, and Newsboys. He can be heard in regular rotation on SiriusXM satellite radio. His credits include numerous national television appearances, 14 CDs, four DVDs, and 12 books. His powerful testimony is what most people remember him for. Mike can inspire any audience with serious truth delivered in a very entertaining way. Mike calls it EDU-tainment!
Kellie & Kristen are an American twin-sister Christian worship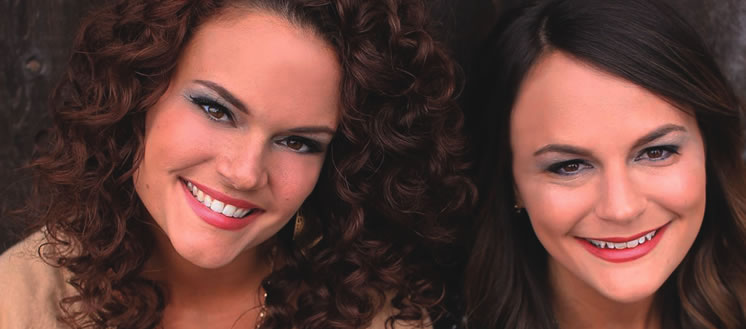 and gospel music duo originally from Alexandria, Louisiana. They started as a duo in 2014, while their first extended play, "We Receive," was released in 2016 and charted at number 43. "We Receive" was recorded by up-and-coming producer Sean Hill. It is a compilation that speaks of the glories of Jesus and the joy found in drawing near to Him. They now live and work in Nashville, Tennessee, and they serve in a local church.