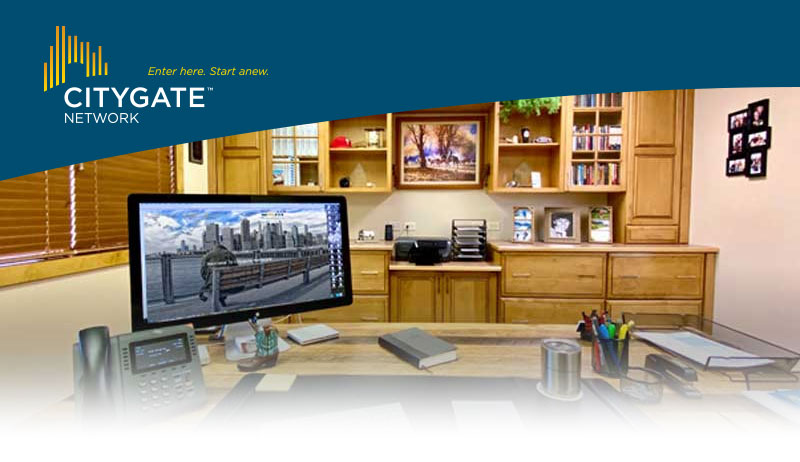 A Stronger Cord. Better Numbers.
Solomon said, "A person standing alone can be attacked and defeated, but two can stand back-to-back and conquer. Three are even better, for a triple-braided cord is not easily broken" (Ecclesiastes 4:12, NLT). This is a verse we all will want to visit more and more as we go forward.
Collaborative partnerships are a leading reason why so many Citygate Network members navigated the rigors of COVID and were instrumental in their communities in saving numerous lives. In the spring of 2020, many, if not most, did not need to begin to build relationships with other ministries in town. They already had relationships — in many cases, excellent working relationships. They used them to construct local response plans that, in many locations, surpassed what government agencies were able to fuse together. But collaboration was not always the case with evangelical organizations.
I've read deep into the history of our association and have come across brittle letters my predecessors wrote to disgruntled members or prospects. Like other ministry genres, we allowed walls to be built over denominational differences, Bible translations, and even addiction recovery methods. We lost a member following the second conference I ran (2009) because one of the speakers I brought in, Shane Claiborne, mentioned how he did an internship with Mother Teresa of Calcutta. "How could you have a speaker who spent time studying with Catholics?" We've come a long way, thank the Lord.
We have our own "triple-braided cord" being woven. Two weeks ago, I had my second meeting with the commissioner (national commander) of The Salvation Army (TSA) and the president of Adult and Teen Challenge (ATC). You might have seen this mentioned in Street Smart. Between Citygate Network and TSA, according to the U.S. Interagency Council on Homelessness (USICH), we have about 70 percent of the faith-focused homeless service beds in America, and with ATC, our three organizations serve most of the country's (and a lot of Canada's) faith-focused addiction-recovery clients. It only makes sense that we work together on certain things we have in common.
Our first meeting was in Alexandria, Virginia. We brought in staff from the Substance Abuse and Mental Health Services Administration (SAMHSA) and the leaders of the Office of Faith-Based and Neighborhood Partnerships from the U.S. Department of Health and Human Services (HHS) and discussed fentanyl and our members' response to the epidemic. We also talked about the importance of outcomes statistics — something Citygate Network has now been imploring members to collect for a couple of years. TSA and ATC are at the same place we are in seeing the need for these stats and encouraging members to participate. But think of what we could do in the halls of government and in national media interviews if the leaders of Citygate Network, TSA, and ATC could finally join together and talk about the evidence for faith-focused programs. Downline meetings between our three organizations are already taking place.
When I was a youth camp director, I would often quote the late Christian camping guru Lloyd Mattson: "Follow up is for the camping's spiritual growth what follow through is to the athlete's swing." Keeping track of past campers was a difficult but paramount task. It should be even more so in addiction recovery ministry. Yes, I know all too well how difficult it is, but new artificial intelligence (AI) programs are making it a bit easier, and our "triple-braided cord" is looking at ways to work together on this. Keeping and reporting outcomes statistics is one thing we cannot let the tyranny of the urgent steal from us.
In the last Street Smart, we mentioned the slight membership fee increase 2023 will bring. In a few months, Citygate Network will offer a membership fee reduction for organizations that are participating in our outcomes statistics program. Be watching for details. For more information, contact Citygate Network Director of Member Advancement Herb Smith.