We live in a time of eroding regard for First Amendment freedoms, so as a Christian rescue mission we made it a priority to prepare for potential challenges. ADF's expertise and experience are helping us proceed with confidence as a ministry of the gospel.
Sherry Pitney, Rockford Rescue Mission
Timely discussion with attorneys from Alliance Defending Freedom, exclusively for Citygate members.
Wednesday, October 14, at 2PM ET.
Today's cultural and legal landscape is impacting missions and ministries across the country, and many are experiencing increasing threats to their religious freedom. To help you better navigate these issues, ADF attorneys will share ways you can avoid legal pitfalls and proactively protect your mission or ministry's religious freedom.
Topics Include:
Sexual orientation and gender identity laws
Changes in federal employment law
Recent Supreme Court rulings that impact your religious freedom
Best practices for availing your ministry of the greatest religious liberty legal protections possible
During this FREE 75-minute webinar, you will hear real-life stories from ADF's work with missions and ministries and consider some of the most pressing issues that threaten your religious liberty. There is also time for Q&A, so you don't want to miss this opportunity.
Register Today
This FREE webinar is sure to fill up quickly, so don't miss this chance to equip your mission or ministry.
---
Panelists
Kyle McCutcheon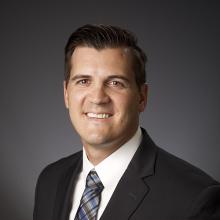 Kyle McCutcheon serves as legal counsel with Alliance Defending Freedom's Center for Christian Ministries. In this role, McCutcheon primarily focuses his practice on representing churches, Christian schools, and religious ministries belonging to the ADF Church and Ministry Alliances to ensure their First Amendment freedoms are protected.
McCutcheon began his legal career with Axon Enterprise, Inc. (formerly TASER International, Inc.) before serving as an assistant attorney general with the office of the Arizona Attorney General. His work as an assistant attorney general included prosecuting individuals charged with child abuse and neglect.
A native of Arizona, McCutcheon earned his bachelor's degree in finance from Arizona State University in 2012, and completed his Juris Doctor at Arizona Summit Law School in 2014. He is a member of the state bar of Arizona. McCutcheon joined ADF to protect the First Amendment and to keep the doors open for the Gospel. He enjoys golfing and fishing in addition to spending time with his wife, who serves as ADF's marketing director.
Ray Kaselonis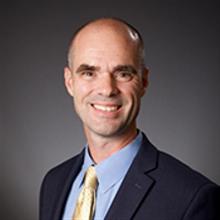 Ray Kaselonis serves as senior counsel with Alliance Defending Freedom's Center for Christian Ministries. Since joining ADF in 2017, Kaselonis has focused his practice on representing churches, religious ministries, and Christian schools to ensure their freedoms are protected under the First Amendment.
Kaselonis began his legal career in the Office of the Law Revision Counsel of the U.S. House of Representatives, where he served as lead classification attorney for the United States Code. In 2014, he was called into full-time ministry and became an associate pastor at Applegate Christian Fellowship in Oregon. It was his time in vocational ministry that opened his eyes to the vast legal needs of religious ministries in general and the church in particular.
Kaselonis earned a bachelor's degree in economics and government from the University of Texas at Austin in 1997, and his Juris Doctor, cum laude, from Regent University School of Law in 2001. He served on the Regent University Law Review and subsequently published two articles in 2003 and 2004, respectively, the second of which analyzed church-state relations. Kaselonis also serves as an adjunct professor of government, economics, and law for Liberty University Online. Kaselonis is admitted to practice law in Arizona, Oregon, Maryland, and before the U.S. Supreme Court.